Turdimov and the governors of Samarkand visit the grave of Islam Karimov
Local
−
02 September 2022 visibility10429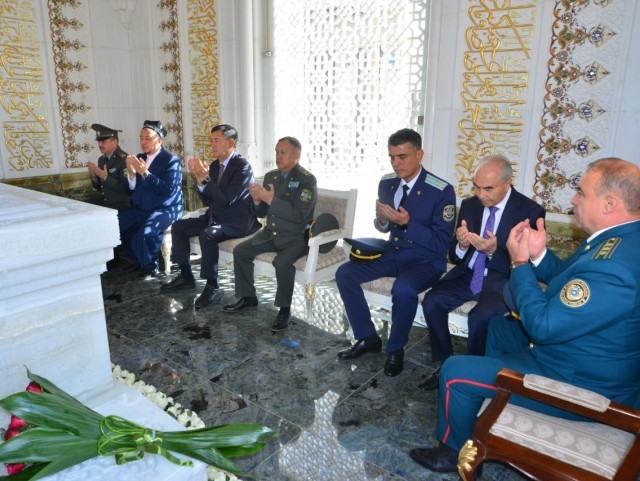 2 September - The commemoration of the First President of the Republic of Uzbekistan, Islam Karimov, continues throughout the country.
Today, in order to remember the memory of Islam Karimov, under the leadership of khokim (governor) of the Samarkand region Erkinjon Turdimov, governors of cities, law enforcement agencies, heads of state, and public organizations visited the complex "Khazrat Khizr" and made a pilgrimage to the grave of Islam Karimov. The Koran was read.
The first president's efforts in achieving the independence and development of the State and the creative work he carried out in Samarkand were remembered.
After that, the regional and city authorities of Samarkand, state bodies, institutions, and public organizations laid flowers at the foot of the monument to Islam Karimov at Registan Square.
---