Demarcation of the border between Kazakhstan and Uzbekistan has been completed
Local
−
16 March visibility5036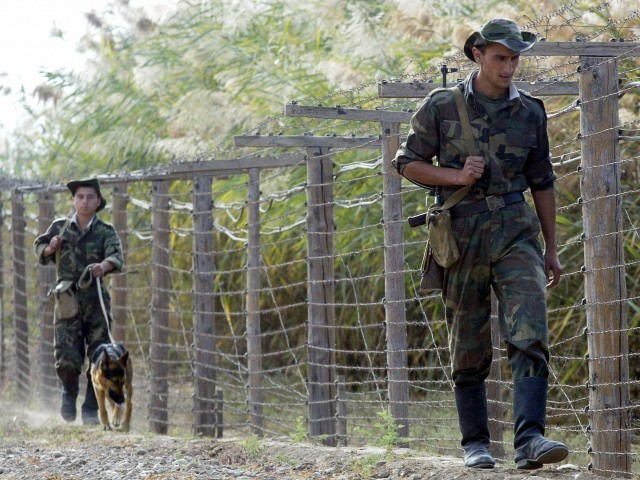 Kazakhstan and Uzbekistan have completed the issue of demarcation of the joint border with a length of 2356km. On 16 March, the relevant law was approved at the plenary session of the Senate of Kazakhstan.
The Deputy Minister of Foreign Affairs of the Republic of Kazakhstan, Roman Vasilenko, said that the demarcation of the border was carried out on the basis of the 2001 and 2022 agreements on the Kazakhstan-Uzbekistan state border. Negotiations on demarcation began in 2003, and fieldwork on establishing border markers on land continued from 2004 to 2021.
"In the last 19 years, a hundred meetings of the Kazakhstan-Uzbekistan joint demarcation commission and thirty-four meetings of the joint working group on demarcation have been held. According to the results of the demarcation works, the length of the border was set at 2356 kilometers, and 1301 border markers were installed on the boundry line. The results of delimitation are reflected in more than 8,000 pages of documents, which are an integral part of this agreement and are annexed to it," Roman Vasilenko says.
Vasilenko said that the length of the border between the countries is 2356 km, 666 meters, which is 5 kilometers longer than the previous length.
"What does this mean in practice? Our border is 5 km longer now because it involves more turns. This was done in order to provide maximum comfort to our citizens. For example, if a boundary line is drawn on the map, it will be known that the river bed has changed here during the demarcation. Two rivers connect us with Uzbekistan: Syrdarya and Keles. The channel is changing, alluvial islands are changing. The border is traditionally drawn according to the format of the river," The representative of the Ministry of Foreign Affairs of Kazakhstan explained.
He also expressed confidence that the demarcation was carried out taking into account the interests of the state and local bodies of the Republic of Kazakhstan, residents living in the border areas, and facilities for the border service of the National Security Committee of the Republic of Kazakhstan.
It should be recalled that on 22 December 2022, during the visit of the President of Kazakhstan Kassym-Jomart Tokayev to Uzbekistan, negotiations were held with Shavkat Mirziyoyev in a narrow and expanded format, as a result of which, the agreement on the demarcation of the state border was reached.
---