It was said that 37.5 thousand tons of onions will be introduced to the domestic markets
Local
−
28 January visibility5174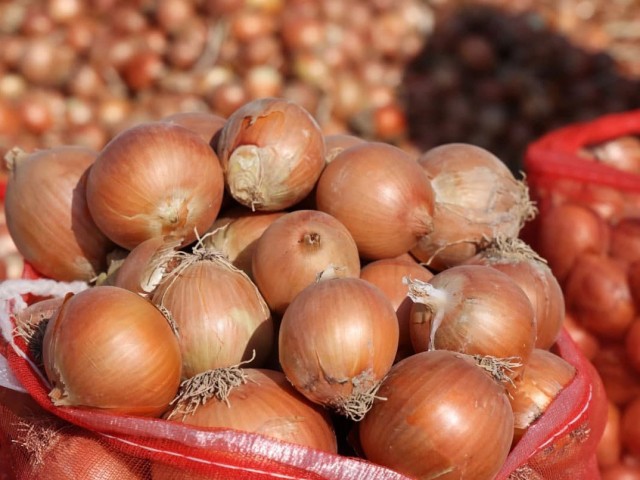 Measures to introduce 37.5 thousand tons of onions, which are additionally required in Uzbekistan, to the domestic markets by 1 April have been determined. Otajon Pirmonov, Deputy Head of the General Department of Food Industry of the Ministry of Agriculture, gave information about this at a briefing held at the Information and Mass Communications Agency.
During the monitoring carried out on 23 January, the wholesale price of unsorted onions was 6,500 soms on average, 5,000 soms at discounted special stalls in farmers' markets, and 7,700 soms in shopping centers and supermarkets.
Compared to 1 January, the wholesale price of onions increased by 2,900 soms, in special stalls by 2,000 soms, and in shopping centers by 3,550 soms.
The increase in prices was influenced by the increase in logistics prices due to the freezing of the top of the onion at the farmers' disposal due to the anomalous cooling of the air temperature in the conditions of Uzbekistan, as well as the temporary restrictions on the activities of some gas stations.
According to experts, in order to prevent the complete destruction of the product, the top of the frozen onion should not be moved until the weather moderates.
As of today, there are 51,000 tons of onions in reserves established in the regions and 200,000 tons of onions in households.
It is noted that a total of 5,000 tons of onions were interregionally intervened in the past 25 days on the basis of the "Green Corridor" principle.
In particular, in Navoi – 700 tons, in Namangan – 630, in Fergana – 430, in Andijan – 410, in Jizzakh – 320, in Bukhara – 310, in Khorezm – 300, in Syrdarya – 270, in Tashkent – 240, in Kashkadarya – 180, in Karakalpakstan - 180, in Tashkent region – 150, in Samarkand – 140, in Surkhandarya – 75 tons of onions were intervened.

---