There was an explosion at an ammonia shop in Chirchik.  The minister went to the scene 
Crime
−
04 October 2022 visibility7316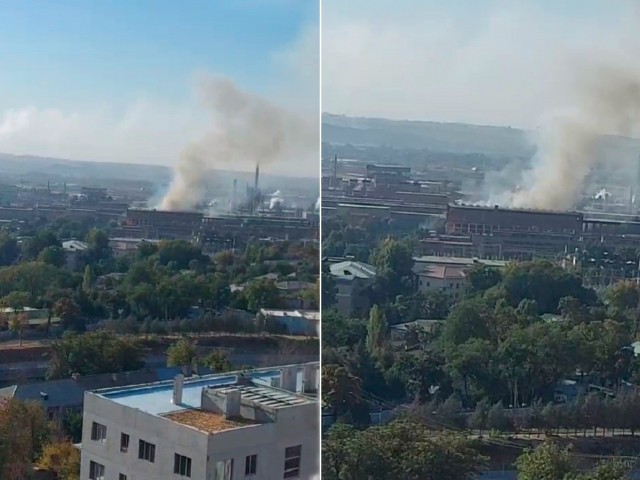 Earlier, we reported that there was an explosion in the synthesis workshop of JSC (joint stock company) "MAXAM CHIRCHIQ" in the city of Chirchik, Tashkent region.
The Press Service of the DIA of the Tashkent region gave information on the situation and reported that fire first broke out at the 5th factory belonging to "MAXAM CHIRCHIQ" JSC, and as a result of it, an explosion occurred in the production facility.
It is noted that the situation was brought under control by the Ministry of Emergency Situations and law enforcement agencies. Currently, measures are being taken to surround and extinguish the fire at the factory.
It is noted that the explosion occurred in the synthesis unit of the ammonia-1 production shop of "Maxam Chirchik" JSC. As a result, a fire broke out in the synthesis column of the workshop.
As a result of the incident, workers and other production areas of the enterprise and residential areas were not damaged. The fire is being extinguished.
---