We came to Andijan to expand entrepreneurship – Mirziyoyev
Local
−
01 February visibility4698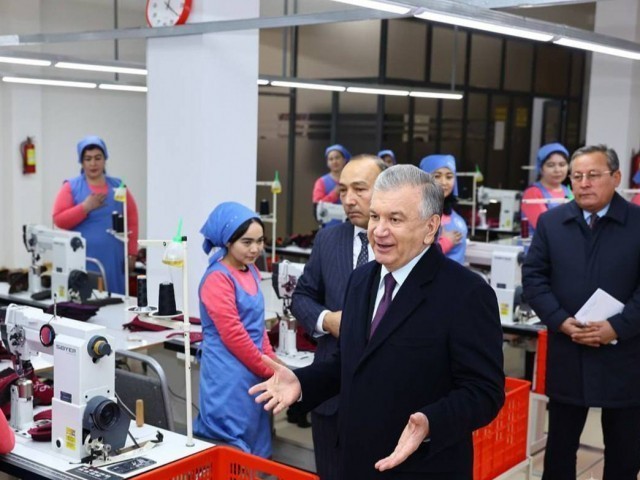 Today, 1 February, President Shavkat Mirziyoyev visited an enterprise in the Shahrikhan district of the Andijan region. In 2022, the enterprise, which was established by an entrepreneur for 8 million dollars, started the production of 60 types of shoes and leather products. This was reported by the Presidential Press Service.
It is noted that 500 people work at the enterprise. There is a plan to create more jobs. In 2023, the company plans to increase exports to 4 million dollars. In the meeting with Mirziyoyev, the owner of the enterprise said that he wants to enter the European market. The head of state gave instructions to the officials in this regard.
"The leather industry is also becoming a driver, enterprises are increasing. Now it is necessary to provide them with guaranteed raw materials. Secondly, it is necessary to involve women who stay at home based on household work. In general, it is possible to support the development of such advanced enterprises and turn them into a cluster," said Shavkat Mirziyoyev.
Officials were given orders for scientific institutes to localize imported raw materials.
The head of state also talked with women working at the enterprise.
"Today we came to Andijan to expand entrepreneurship, create sustainable energy sources, and increase people's income. When will your period increase? If the market of the manufactured product is fast. Quality, knowledge, and skills are needed for this and that's why we pay special attention to the occupation of our women." "If the mother agrees, the family and society will agree," said the President.
---