Uzbekistan becomes the champion of the 44th World Chess Olympiad
Sport
−
09 August 2022 visibility16731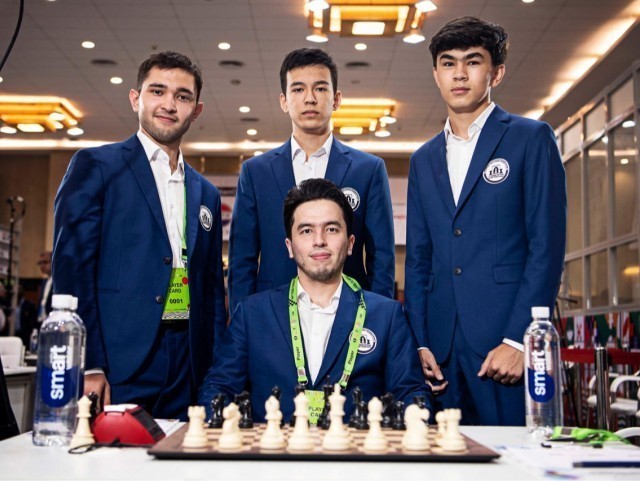 In the final 11th round of the 44th World Chess Olympiad, held in Chennai, Uzbekistan defeated the Netherlands and became the champion of the Olympiad.
Uzbekistan won the gold medal at the Chess Olympiad for the first time in history. Uzbekistan also became the only team that did not lose at the Olympiads.
In the last round of the World Chess Olympics held in Chennai, the men's team of Uzbekistan beat the Netherlands.
The only victory belonged to Jakhongir Vokhidov. Jahangir Vahidov brought Uzbekistan the long-awaited victory in a match with Max Warmerdam.
Another chess player who defended the honor of the national team of Uzbekistan, Nodirbek Yokubboyev chose the path of compromise in the last game with Jorden van Foreest.
Uzbek National Team member Nodirbek Abdusattorov made a compromise with his rival Anish Kumar Giri. Javokhir Sindarov also signed a draw with Bok Benjamin.
Uzbekistan defeated the Netherlands with a score of 2.5:1.5.
For reference, representatives of Uzbekistan won silver medals at the World Chess Olympiad in 1992.
---