Shavkat Mirziyoyev sends a gift to Ramzan Kadyrov (video)
Local
−
25 April 2022 visibility26767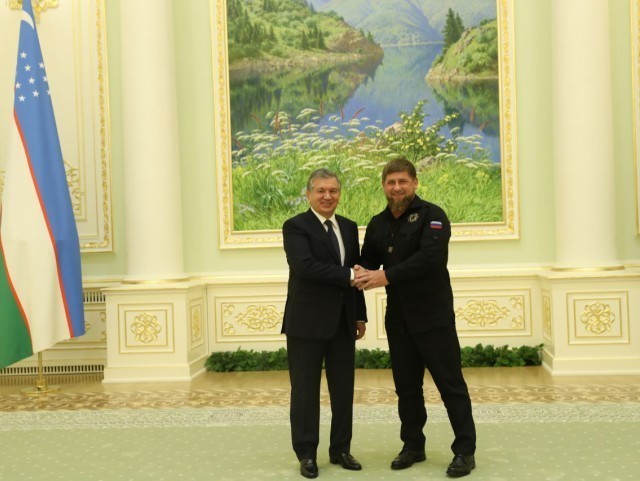 The Uzbekistan delegation visited the Chechen Republic and met with its President, Ramzan Kadyrov. This was stated by the Chechen leader himself.
Representatives from Uzbekistan conveyed congratulations to Kadyrov on behalf of President Shavkat Mirziyoyev, on the upcoming Ramadan Khayit (Eid al-Fitr) and 3D-image of Poi-Kalon ensemble made of gold and silver.
Poi-Kalon is an architectural ensemble in Bukhara. The ensemble includes the madrasah "Mir Arab", where Akhmat Kadyrov, father of the President of Chechen Republic, once studied.
«My loving father always used to recall his period of education in Bukhara only with kind words, he spoke about the sincere and kind people», –Ramzan Kadyrov said.
The President of the Chechen Republic also thanked President Shavkat Mirziyoyev for fruitful cooperation with the Russian Federation.
Furthermore, he congratulated all residents of Uzbekistan on the upcoming Ramadan Khayit.
---