Mirziyoyev is participating in a ceremony of laying the foundation stone for the construction of "New Tashkent"
Local
−
18 March visibility7753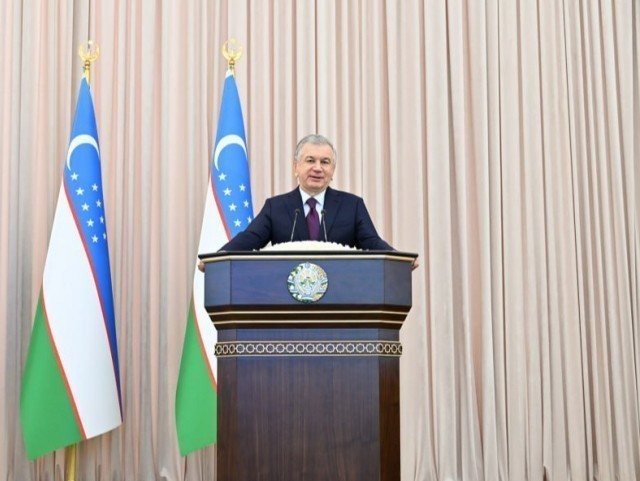 Today, the 18 March, the President of Uzbekistan Shavkat Mirziyoyev is participating in the ceremony of laying the foundation stone for the construction of the "New Tashkent" project. The head of state gave a speech. This was reported by the press secretary of the President, Sherzod Asadov.
It is reported that the number of people living and working in the capital Tashkent today is about 5 million. This indicator is expected to increase again in the coming years.
"Today, there is a demand to build more than 20,000 apartment buildings, more than 40 schools, kindergartens, and polyclinics in the city. Therefore, it is necessary to think about the sustainable development of the capital and clearly define our plans at least 15-20 years in advance," the head of state said in his speech.
Taking this into account, the project of the Master Plan of the city of Tashkent until 2045 was developed with experts from Great Britain, Singapore, China, and Turkey.
In particular, the goal was to gradually expand the territory of the capital at the expense of bordering districts of the Tashkent region and to implement the "New Tashkent" project between the Chirchik and Karasuv rivers.
---