Halima Yaqub was Welcomed at the Koksaroy residence
Local
−
24 May visibility14126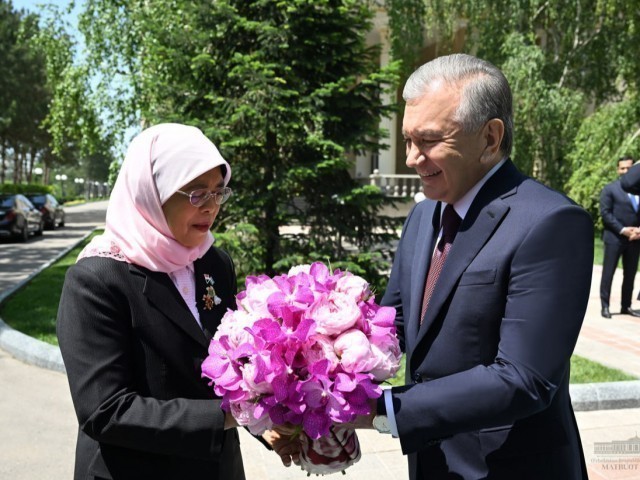 Today, the 24th of May, an official welcoming ceremony was held at the Koksaroy residence to honor the visit of Singapore's leader, Halima Yaqub. The event was reported by the Presidential Press Service.
During the ceremony, an honor guard was assembled in the square in front of the Koksaroy residence. President Shavkat Mirziyoyev extended a warm welcome to the esteemed guest and invited her to the podium.
The military orchestra played the national anthems of both countries, creating a solemn atmosphere. Additionally, the Presidents proceeded in front of the honor guard and exchanged greetings with the members of their respective official delegations.
Following the ceremonial proceedings, the high-level negotiations commenced after the joint photographs were taken.
---