Relations between Karimov's grandchildren were restored after 11 years
Local
−
29 October 2022 visibility22626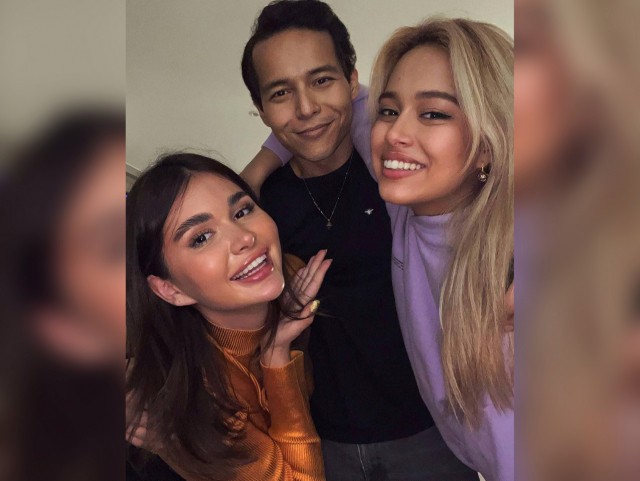 Yesterday, on 28 October, the grandchildren of the First President of the Republic of Uzbekistan Islam Karimov - Lola Karimova-Tillayaeva's daughter Maryam, Gulnara Karimova's children Islam and Iman met in London, the capital of Great Britain. Maryam Tillyayeva, who has recently been active on social networks and is recognized as a blogger, announced this on her pages. She said that she met her cousin Islam Karimov for the first time since 2011.
"How stupid am I?" What stupid views did I have? I lost big time. I think for myself now. I do not act according to the views of my family or society. My cousin is about to turn 30 years old; we haven't spoken since 2011. Every second in life is precious, don't waste time. No matter how strange it sounds, hug and kiss your loved ones," she said.
Later, Maryam uploaded a photo of herself with Islam and Iman, called her aunts "My little ones" and said that she will be with them until the end.
"Islamka, Imashka, I love you very, very, very much. I will be with you until the end. Please forgive my many youthful follies. After all, they say that we cannot choose a family, but we accept it for the well-being of our children. We do not behave like our parents; we have our way of life. I hope that now we will grow up together and go back and forth. I love you, my chubby ones," she said.
The photo of Islam Karimov's three grandchildren together did not fail to attract the attention of social network users and hundreds of comments were written. The grandsons of the First President responded to some comments.
In particular, one of the users asked Maryam, "Have you moved to London?" Maryam said that she came to a wedding.
Let's recall that in January of this year, Maryam Tillyayeva said that she met her aunt Iman Karimova for the first time after an 8-year break.
According to the latest information, Gulnara Karimova is being held in penal colony No. 21, located in the Zangiota district of the Tashkent region. She was brought to the colony on 14 March 2019, and placed in the 2nd sector of the 7th detachment (general mode).
On 18 March 2020, the trial of the criminal case against Gulnara Karimova and the members of the criminal association organized by her in the Tashkent city court for criminal cases ended, and the verdict was announced.
At the closed court session, statements of defendants, witnesses, and victims were heard, evidence was examined, and defendants' arguments were discussed.
The court thoroughly studied the materials of the criminal case and found the defendant Gulnara Karimova guilty of organizing a criminal association, extortion, embezzlement and embezzlement, and legalization of proceeds from criminal activities and other crimes.
Gulnara Karimova was sentenced to 13 years and 4 months in prison. By the norms of criminal law and taking into account the punishment was imposed for several crimes and a set of sentences, it was decided to calculate the term of punishment from 21 August 2015.
After 2016, Lola Karimova moved to the USA with her husband and children. From the USA, he runs the charity fund "You are not alone" and the Republican Public Fund named after Islam Karimov. He also founded the brand of designer goods "The Harmonist".
In January of this year, Maryam Tillyayeva's mother, Lola Karimova-Tillayeva, said that she was forbidden to communicate with Gulnara Karimova's family.
---