"Good news for Kazakhstan". China-Kyrgyzstan-Uzbekistan railway construction is postponed
Local
−
30 September visibility19095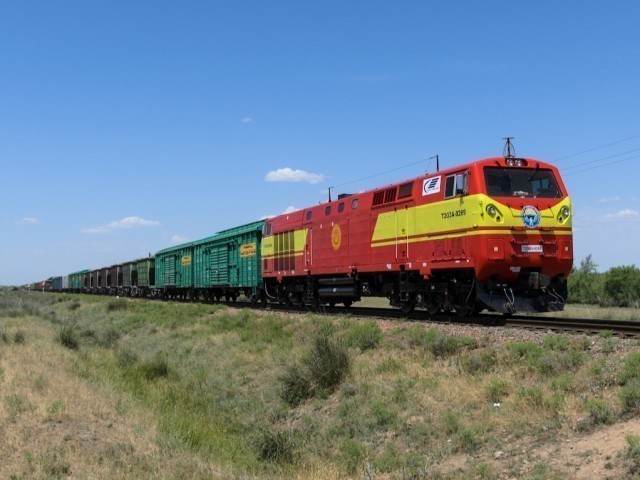 China has indefinitely postponed the construction of a railway through Kyrgyzstan to Uzbekistan, as reported by "Silk Road Briefing."
"China has indefinitely postponed the construction of the China-Kyrgyzstan-Uzbekistan railway line, which was scheduled to start construction this autumn. This is positive news for Kazakhstan, as the route was supposed to be an alternative for the delivery of Chinese goods to Russia, depriving Astana of customs clearance fees," stated Gennady Bessonov, Secretary-General of the International Coordinating Council for Trans-Eurasian Transport.
According to him, several issues, primarily disagreements on financial matters, are preventing the start of the project.
"The project is ready, but Beijing, Bishkek, and Tashkent have not yet reached an agreement on the financing proportions. This may take a considerable amount of time. Kyrgyzstan and Uzbekistan lack the financial resources to support the project. While China could independently fund the entire project, the railway is not currently a top priority; it all boils down to finances," added Bessonov.
Raimkul Mendekeyev, the Head of the Research Institute of Earthquake-Resistant Construction under the Institute of Strategic Studies of Kazakhstan, believes that the China-Kyrgyzstan-Uzbekistan railway project does not align with the interests of Moscow and Astana. He also mentioned that political factors are hindering the project.
"We currently rely on Kazakhstan's railway network for transportation. They benefit from our goods passing through their railways. To be frank, they are not inclined to support the development of our railway, which could bring us economic benefits and growth," said Mendekeyev.
For your information, this route was intended to connect China's railway networks with Uzbekistan through Kyrgyzstan and Turkmenistan, eventually leading to Iran, Turkey, and Europe. The estimated cost of this project is 1.34 billion dollars."
---