Today, Abdusattarov will play against the world's second digital chess player
Sport
−
25 January visibility3441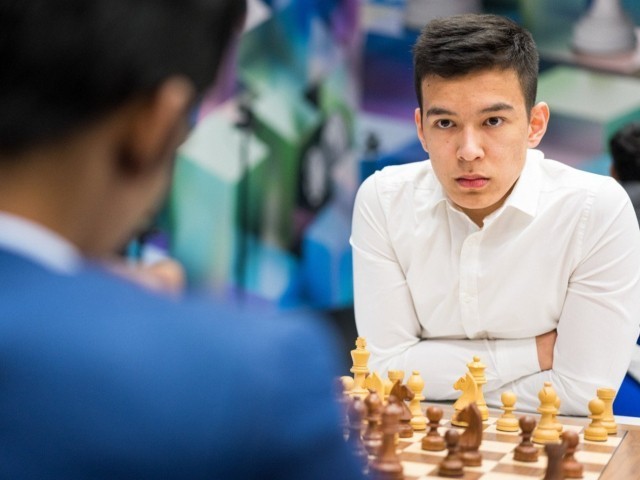 Today, 25 January, the 10th round of the Tata Steel Chess-2023 tournament will start in the Netherlands. Uzbekistan's Nodirbek Abdusattarov, who is the main contender for the championship, will compete against China's Din Lijen.
The Chinese chess player, who occupies the 2nd place in the world ranking, is in the 10th place after 9 rounds behind in the competition, having accumulated 4 points.
The representative of Uzbekistan will play in white jerseys against Lijen in today's match.
Javahir Sindorov, who is fighting for the victory in the "Challenger" group, will compete against Ervin Lavi, the representative of the hosts, in black.
"Masters", 10th round: Nodirbek Abdusattarov (white) – Lijen Din (black);
"Challenger", round 10: Ervin Lavi (white) – Javahir Sindorov (black).

---