A bus traveling from Uzbekistan to Kyrgyzstan involved in a car accident in Kazakhstan
World
−
27 August 2022 visibility19426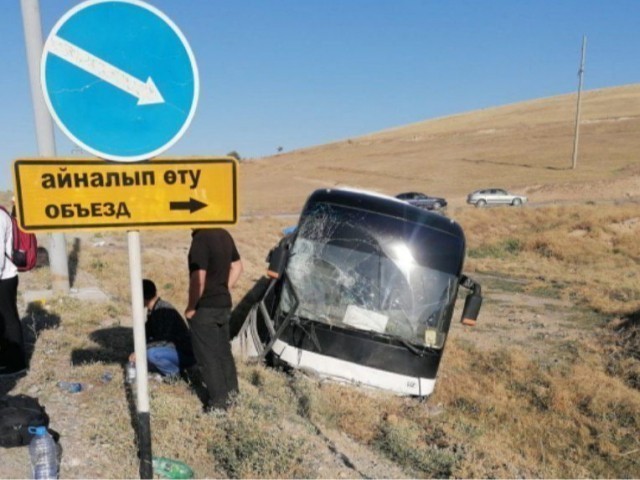 A bus with citizens of a foreign country had a car accident in the Turkestan region of Kazakhstan. As a result, 12 people were hospitalized. This is reported on the information portal of the Ministry of Internal Affairs of Kazakhstan.
The accident occurred on 27 August at 7:18 am. The bus was traveling from Uzbekistan to Kyrgyzstan. At an intersection near the village of Shakpak, the driver lost control of the vehicle and took it to the side of the road.
The nationalities of the passengers, including the victims, have not been specified. All circumstances of the incident are being clarified by the competent authorities.
This fact was registered by law enforcement agencies under part 2, article 345 of the Criminal Code of the Republic of Kazakhstan.
---