Do Uzbekistan and Kazakhstan ask the US for help against Russian and Chinese pressure?
World
−
14 July visibility33688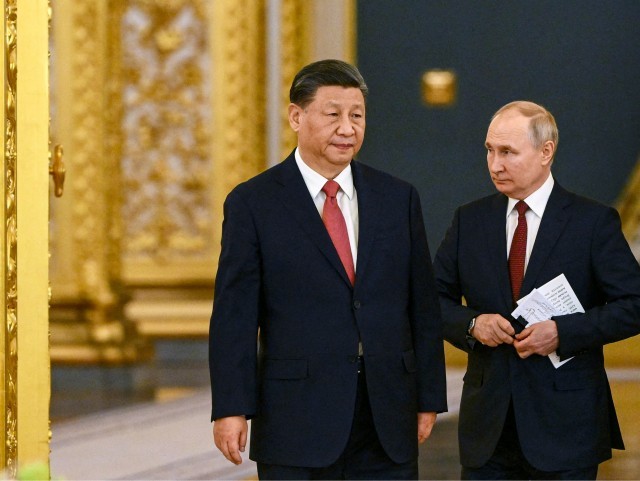 The United States is working with Central Asian countries to address the repercussions of sanctions against Russia and is prepared to offer them an alternative to their relations with Moscow and Beijing. Elizabeth Horst, Assistant Secretary of State for South and Central Asia, made this announcement yesterday, July 13, during a hearing of the Foreign Affairs Committee of the House of Representatives.
"They are requesting our support regarding the issue of sanctions, seeking assistance to resist [Russian and Chinese] pressure, and hoping to explore alternative paths. We are actively collaborating with them on the matter of sanctions, particularly with Uzbekistan and Kazakhstan, to prevent the destruction of their economies," stated the diplomat.
She further noted that the United States now has an opportunity to strengthen its relations with the countries of Central Asia. Horst explained that Washington's message to these countries includes an alternative approach to engaging with both Russia and China.
Additionally, Horst mentioned that the United States has long-standing energy-related relations with Kazakhstan and is therefore striving to reduce Astana's dependence on Moscow in this field.
Blinken's warning to the USA and Uzbekistan
From February 28 to March 1, US Secretary of State Anthony Blinken visited Kazakhstan and Uzbekistan for the first time in his career, carrying messages from President Joe Biden.
A meeting of the Foreign Ministers of Kazakhstan, Kyrgyzstan, Uzbekistan, Tajikistan, Turkmenistan, and the USA, in the S5+1 format, was held in Astana.
During this meeting, Blinken affirmed that the United States will closely monitor the implementation of sanctions against Russia but will also grant relief to companies engaging with the Russian Federation, including those in Central Asia.
According to the diplomat, the United States will issue special permits to companies involved in business with Russian entities under sanctions. These permits are necessary for companies to gradually wind down their activities and discontinue their relationships with Russian counterparts.
"It's not as simple as flicking a switch. We understand that it may take time to do this in a manner that doesn't harm your business," stated the US Secretary of State.
Blinken also warned that the USA will impose sanctions on China if it assists Moscow in its invasion of Ukraine. He cautioned that should China choose to support the Russian Federation militarily, it would encounter "serious problems" in its relations with the United States and other countries around the world.
During his meeting with President of Kazakhstan, Tokayev, Blinken expressed gratitude to the USA for its consistent and strong support for the independence, territorial integrity, and sovereignty of Kazakhstan. While discussing financial matters, Tokayev mentioned that the United States is currently the largest investor in Kazakhstan, with approximately $62 billion of American funds circulating within the country.

---