The national weightlifting team of Uzbekistan set out for the Asian Championship
Sport
−
06 October 2022 visibility3028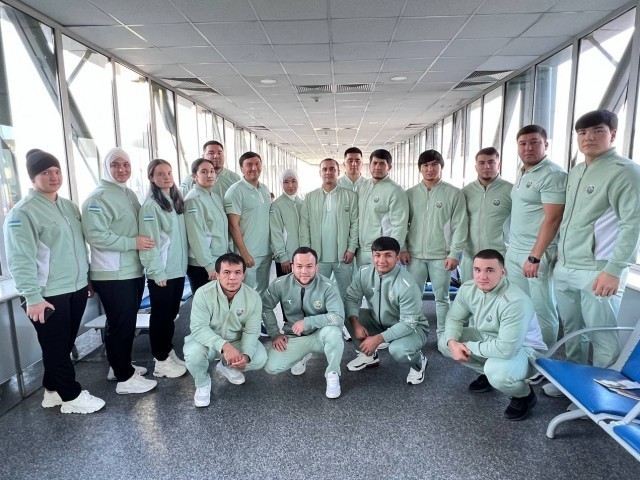 The national weightlifting team of Uzbekistan left for to Bahrain to participate in the Asian Championship. This was reported by the press service under the National Olympic Committee.
Uzbek athletes led by coach Jorabek Zoirov will take part in the continental championship, which will be held in Manama on October 8-16.
The national weightlifting team of Uzbekistan went to Bahrain with the following composition:
-67 kg: Doston Yakubov
-73 kg: Adhamjon Ergashev
-81 kg: Ogabek Tokhtayev
-81 kg: Muhammadkodir Toshtemirov
-89 kg: Sarvarbek Zafarjanov
-89 kg: Hojiakbar Olimov
-96 kg: Sunnatilla Usarov
-96 kg: Kurbanmurod Namozov
-102 kg: Sharofiddin Amriddinov
+109 kg: Mirhosil Mirzabayev
-55 kg: Jamila Panfilova
-59 kg: Nigora Abdullayeva
-76 kg: Nigora Suvonova
-81 kg: Rigina Adashbayeva
-87 kg: Tursunoy Jabborova
Earlier, it was reported that Olympic champions Akbar Jurayev and Ruslan Nuriddinov will miss the Asian Championship.
---