38,000 houses without cadastral documents will be given documents – The President
Local
−
30 March visibility32023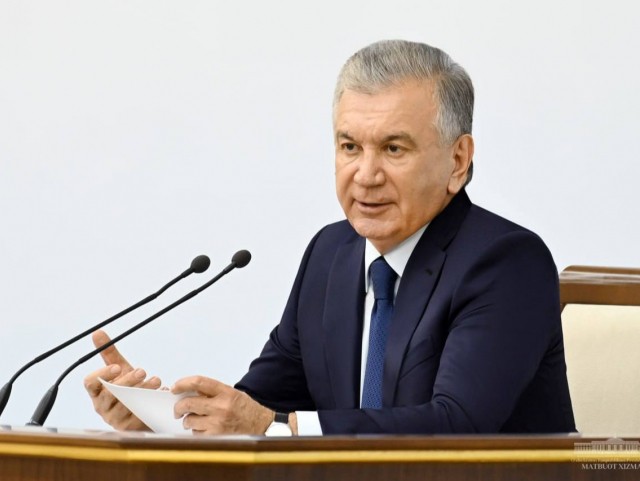 Today, March 30, President Shavkat Mirziyoyev announced three new initiatives aimed at increasing the welfare of the people of Karakalpakstan in the Kegeyli district. This was reported by the Press Service under the President's Administration.
The first of the proposals put forward by the head of state is the direct allocation of additional funds of 500 million sums to each of the 452 neighborhoods in Karakalpakstan. For this purpose, a special fund for the support of the neighborhoods of Karakalpakstan will be established, and 250 billion sums will be allocated to it this year.
Second, relevant documents will be issued for 38,000 houses and real estate that do not have cadastral documents.
Third, taking into account the demand of the population, 4,000 houses will be built this year. In addition, 4 acres of land will be allocated for the construction of 4,000 individual houses based on a modern project.
Also, at the meeting, special attention was paid to the issues of increasing jobs, ensuring food security, and improving social infrastructure.
It is noted that there are 72,000 officially unemployed people in Karakalpakstan. Every year, 43 thousand of young people enter the labor market. Taking this into account, the goal of the meeting was to create 193,000 jobs and make Karakalpakstan an unemployment-free region. In this regard, opportunities in large enterprises and clusters, mining, family entrepreneurship, household, and agriculture are shown.
It is known that 6,600 hectares of land were given to the population in 2022 in order to ensure abundant and cheap food, and another 6,000 hectares are being allocated this year. This will cover the need for daily products such as carrots, onions, and potatoes. Water supply will be improved on 100,000 hectares in Ellikkala, Tortkol, and Beruni districts due to concreting of the Bustan canal. On the outskirts of the fields, 3.6 thousand hectares of pumpkin, grapes, and vegetables will be grown, and 42 thousand tons of products will be obtained.
It is noted that the number of students in 51 schools in Karakalpakstan is 2 times more than the norm. The drinking water supply is not good in 208 neighborhoods. 120 kilometers of highways and 600 kilometers of the busiest internal roads need to be repaired. Therefore, it was decided to allocate additional funds for the construction of preschool educational institutions, and the repair of schools and hospitals, including heat supply in 9 districts.
Instructions were also given to repair roads and take measures for electricity shortages.

---