The tragedy of Nukus. Turdanov testified against Tajimuratov
Crime
−
29 November 2022 visibility19828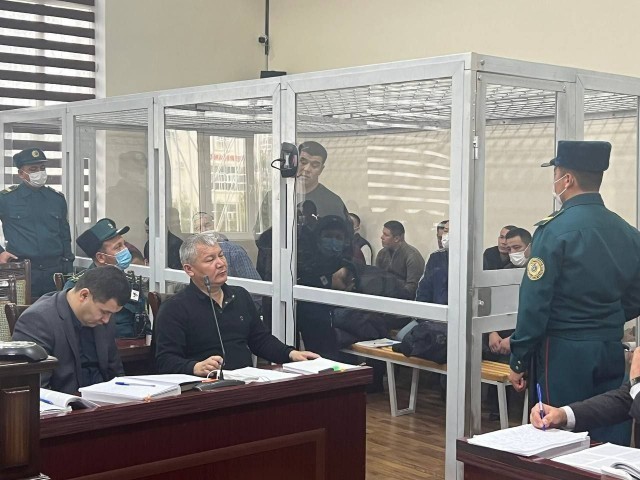 As you know, yesterday, 28 November, the trial of 22 people started in the Bukhara Regional Court in relation to the protests and riots that took place in Nukus on 1-2 July.
Today, 29 November, at 9:00 a.m., the second day of the Nukus trial began.
Azamat Turdanov, director of the Nukus Olympic reserve college, who is accused in the court case, testified. On 1-2 July, he ensured the participation of sportsmen in mass riots in the city of Nukus.
The defendant said that he participated of his own free will, and no one forced him.
Azamat Turdanov also testified against Dauletmurat Tajimuratov. He called Tajimuratov a "fraudster" and "criminal".
---