Mishustin came to Samarkand. Does Uzbekistan agree to Russia's offer of the Union?
World
−
02 December 2022 visibility12500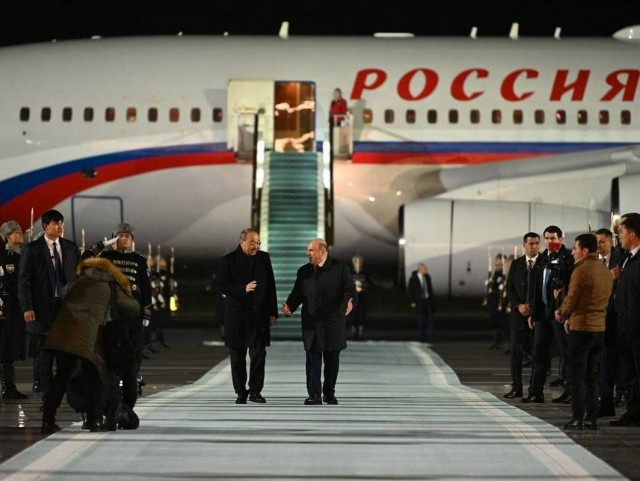 On 1 December, the Prime Minister of the Russian Federation, Mikhail Mishustin, arrived in Samarkand. The high-ranking guest was welcomed at the Samarkand International Airport by the Prime Minister of the Republic of Uzbekistan Abdulla Aripov and other officials.
As part of the visit, it is planned to hold the next meeting of the joint commission at the level of the heads of government of the Republic of Uzbekistan and the Russian Federation, to participate in the Uzbekistan-Russia businessmen's forum.
The main events took place on 2 December.
Heads of the Cabinet of Ministers of the Russian Federation and Uzbekistan are scheduled to start their working day with a visit to the national industrial exhibition "Made in Uzbekistan". The exposition should introduce the guests from Russia to the production and export potential of Uzbekistan. It includes pharmaceutical, chemical, textile, leather and footwear, electrical engineering, furniture, jewelry industry, and agricultural products.
On the eve of Mishustin's visit to Samarkand, President Putin had a phone conversation with Mirziyoyev and discussed economic cooperation, including prospective joint projects. According to the press service of the Kremlin, these topics will be considered in essence at the meeting of the joint commission at the level of the heads of government of the two countries, which will be held in Samarkand.
One such project may be the idea of a gas union between the Russian Federation, Kazakhstan, and Uzbekistan.
On November 28, Vladimir Putin held talks with the President of Kazakhstan Kasim-Jomart Tokayev in Moscow and discussed the issue of creating a "tripartite gas union" with Uzbekistan. According to Dmitry Peskov, the press secretary of the head of the Russian state, the first step is to create a coordination mechanism at the initiative of Putin. Later it became known that we are talking about gas processing and delivery, including cooperation on new export routes.
---