Mirziyoyev will go to Germany
Local
−
22 March visibility10700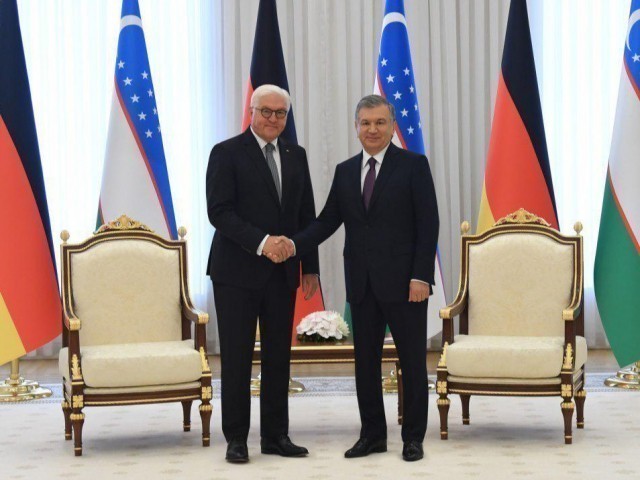 President of Uzbekistan Shavkat Mirziyoyev plans to visit Germany on May 1-2 of the current year. He told about this yesterday, March 21, during the Navruz celebrations.
After the Navruz celebrations in the "New Uzbekistan" park, the President visited the exhibition of the cultural center of the Germans of Uzbekistan and talked with the head of the center, Lena Mironova. During the conversation, Mirziyoyev spoke about his upcoming visit to Germany.
"I have a visit on May 1-2. My friend Steinmeier (Federal President of Germany Frank-Walter Steinmeier) proposed. I will definitely be there," the head of state said.
Lena Mironova, head of the German cultural center, noted that many agreements were signed during Prime Minister Abdulla Aripov's visit to Germany at the beginning of March this year.
"This has never happened before. We already have a system. We are well understood there, and I appreciate it very much. All this is happening. Even in the worst case, we have to draw a conclusion for ourselves, then there will be peace and friendship," Shavkat Mirziyoyev said.
It should be reminded that the President of Uzbekistan Shavkat Mirziyoyev visited Germany in January 2019. In May 2019, German President Frank-Walter Steinmeier came to Uzbekistan.

---