Mirziyoyev went to a neighborhood in Andijan where no crimes had been recorded
Local
−
01 February visibility15609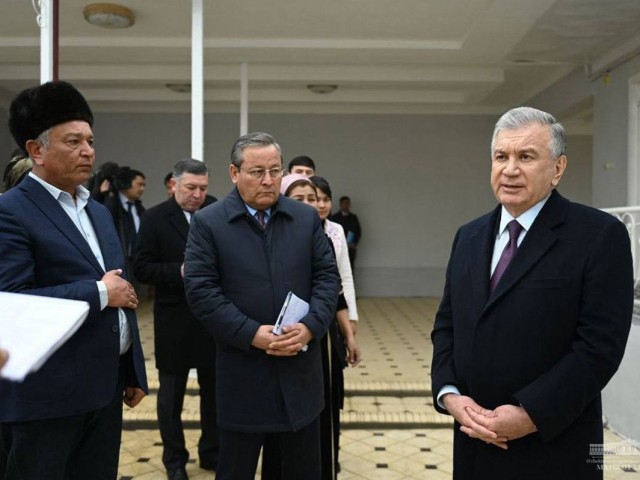 President Shavkat Mirziyoyev visited the "Sadda tagi" neighborhood of the Andijan district. Residents here have a peaceful lifestyle. This was reported by the Presidential Press Service.
It was reported that not a single crime was recorded in this neighborhood last year.
More than 3,600 people live in this neighborhood. Poultry farming, viticulture, and greenhouses are being organized in the neighborhood based on the "Every family is an entrepreneur" program. There is also a textile factory, grocery stores, and workshops in the neighborhood. Last year, the neighborhood building was rebuilt, the streets were repaired, and businesses were created.
Also, the head of state was a guest at the house of local Diyar Mamadaliyev.
The President congratulated the hosts on the new houses and paid attention to the project of the building and construction materials.
"Home is one of the most basic human needs. The fact that many residences are being built by both the state and entrepreneurs are providing benefit to our people. To expand the choice, we need such affordable houses for the needy," says Shavkat Mirziyoyev.
Instructions were given to increase the number of such houses and localize the construction materials necessary for them.
---