Macron will meet with Mirziyoyev
World
−
22 November 2022 visibility10709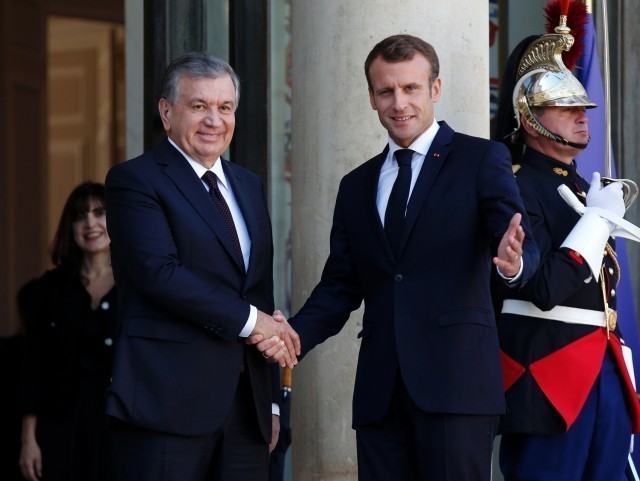 As you know, the President of the Republic of Uzbekistan Shavkat Mirziyoyev is currently in France on an official visit. After the official welcome ceremony, the motorcade of the head of state went to the Elysée Palace.
Shavkat Mirziyoyev and Emmanuel Macron will communicate during a working lunch.
Then, both Presidents jointly opened the exhibition "Treasures of the Oases of Uzbekistan" dedicated to the rich cultural and historical heritage of Uzbekistan at the Louvre Museum and the prestigious Institute of the Arab World. He will take part in the opening ceremony of the exhibitions "At the Crossroads of Caravan Roads" and "The Road to Samarkand, the Splendor and Magnificence of Uzbekistan".
Before that, today, after the official welcoming ceremony, the President of Uzbekistan held a meeting with the Chairman of the National Assembly of France, Yaël Braun-Pivet.
He also communicated with the delegate of the Minister of Trade of France, Oliver Besht, the chairman of the Uzbekistan-France businessmen's council.
---