Qatari companies to invest $12 billion in Uzbekistan's projects
Local
−
06 June visibility5304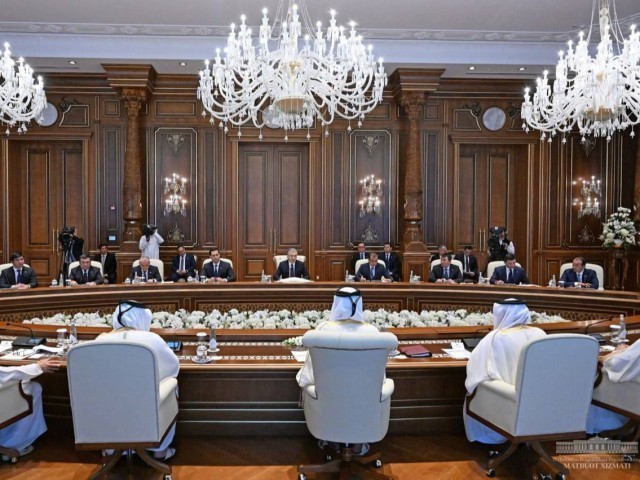 Samarkand, Uzbekistan - In a significant move to strengthen bilateral ties, Qatar's top companies have committed to participating in major investment projects worth over $12 billion in Uzbekistan. The agreement was reached during talks held at the Congress Center in Samarkand between President Shavkat Mirziyoyev and Emir Sheikh Tamim bin Hamad Al Soni.
The investment projects encompass a wide range of sectors, including energy, gas, chemical industry, agriculture, infrastructure, logistics, and tourism. Both parties expressed their determination to boost mutual trade, implement joint investment ventures, and enhance trade agreements.
To further support these promising projects, the proposal to organize the Uzbekistan-Qatar investment forum in September of this year was put forward. The forum aims to explore financing mechanisms for joint projects and provide a platform for exchanging ideas and expertise.
The agreement also emphasizes the significance of establishing secure and efficient corridors connecting Central Asia with the Gulf countries. The heads of state acknowledged the need for the shortest and safest routes to facilitate trade and cooperation between the regions.
Cultural, educational, and tourism exchanges were also highlighted during the discussions. Both countries expressed their commitment to promoting these exchanges through various initiatives, such as joint cultural days, concert programs, exhibitions, and demonstrations of handicrafts and culinary arts. Additionally, the planned introduction of regular flights between the capitals of Qatar and Uzbekistan is expected to boost business relations and encourage a greater influx of tourists.
The partnership between Qatar and Uzbekistan marks a pivotal moment in their bilateral relations, opening up new avenues for economic growth, trade expansion, and cultural exchange. The projects undertaken through this collaboration are poised to propel both nations towards a prosperous future.
---