The fire at the factory in Chirchik was extinguished. There were injuries 
Crime
−
04 October 2022 visibility6433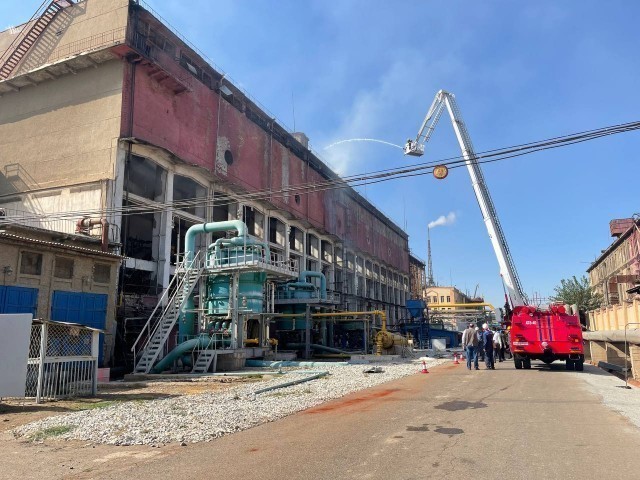 Two people were injured in an explosion at the shop of "Maxam Chirchik" JSC (joint-stock company) in Chirchik, Tashkent region. This was reported by the press service of the Tashkent regional government.
The fire in the enterprise has now been completely extinguished. 2 employees of the factory who were injured due to the situation are being treated in a hospital in Chirchik.
The regional governor's office stated that "The incident did not result in the release of harmful gases into the environment.
"Detailed information will be provided later, as a thorough assessment of the causes and consequences of the incident requires a special investigation by experts," said the message from the regional administration.
We remind you that on 4 October at 8:30 a.m., an explosion and a fire occurred in the synthesis unit of the Ammonia-1 production shop of "Maxam Chirchik" JSC in Chirchik.
Currently, the members of the commission headed by the Deputy Prime Minister - Minister of Energy Jorabek Tursunpolatovich Mirzamahmudov have reached the enterprise where the explosion occurred in Chirchik.
---