Did 3 houses explode in Andijan? The situation was explained
Crime
−
06 February visibility5410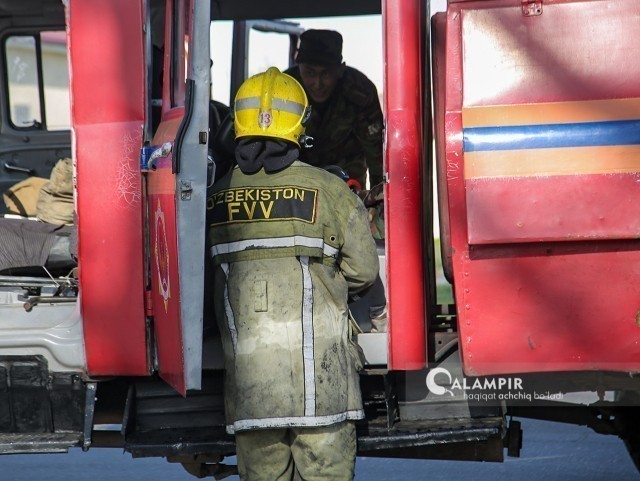 News about an explosion involving three houses in the Andijan region spread through social networks. The Ministry of Emergency Situations officially commented on the situation.
Today, 6 February, a fire broke out in a residential building located in the "Gumbaz" neighborhood of the Andijan region. The fire was extinguished at 14:32 p.m. by the senior staff of the district emergency department and 2 fire and rescue crews.
During the fire, the roof and ceiling of the house, an area of about 50 square meters, were burned. There were no injuries or deaths of citizens as a result of the fire.
"Social networks refute the report that three houses exploded in the village of Khakan, Andijan district, there was no explosion at the place", - said a statement.
It should be recalled that earlier there was an explosion from a gas-air mixture in house 24, house 50, located in the 1st district of the city of Andijan.

---