The U.S. special envoy to Afghanistan reaches an agreement with Norov
Local
−
27 May 2022 visibility6721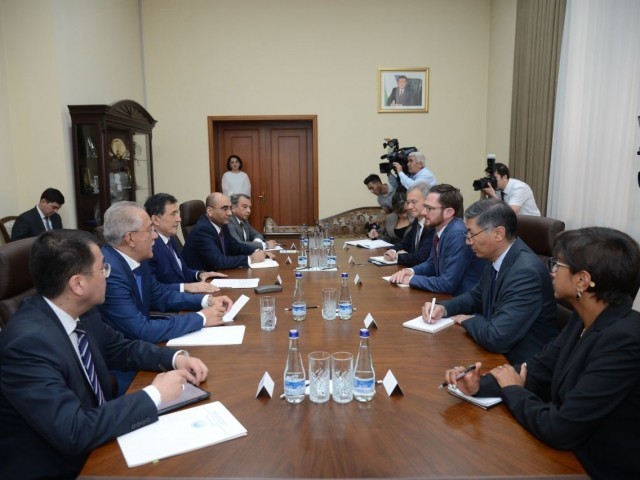 The United States rated positively the policy by the government of Uzbekistan of rebuilding Afghanistan's socio-economic infrastructure and providing humanitarian and other assistance to the Afghan people. This was announced today 27 May, during the meeting of the acting Minister of Foreign Affairs of the Republic of Uzbekistan Vladimir Norov with the US Special Representative for Afghanistan Thomas West.
The sides stressed the need to coordinate and systematize international efforts to support the Afghan people. In this context, the importance of using the multifunctional transport and logistics hubs established in Termez for the delivery of humanitarian assistance to Afghanistan was emphasized.
It is noted that the approaches of the two parties are similar in building a broad-representation based government, the respecting human rights, and meeting the demands of the international community for the fundamental freedoms of women, including their education, freedom of movement, and equal participation in society by new Afghanistan Government.
It was stressed that the land of Afghanistan should never again become a haven for various international terrorists, and should not pose a threat to the countries of the region and third countries.
The importance of an integrated approach to the reconstruction of the national economy of Afghanistan, as well as the implementation of energy and transport, and communications projects in the country, was recognized.
---