Uzbekistan and Pakistan discussed the situation in Afghanistan
World
−
24 January visibility3021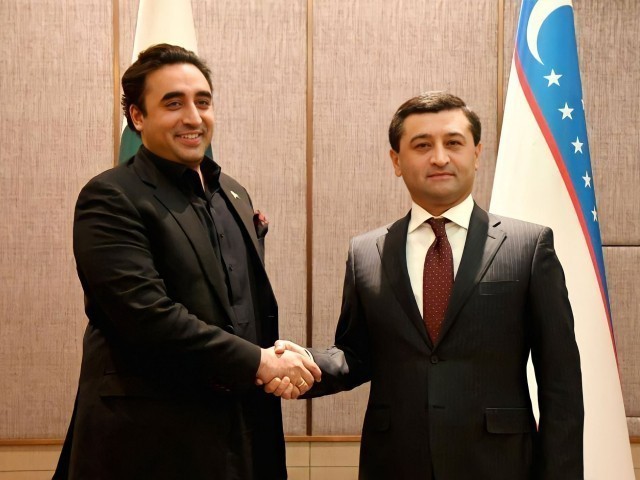 Acting Minister of Foreign Affairs of Uzbekistan Bakhtiyar Saidov met with the Minister of Foreign Affairs of Pakistan Bilawal Bhutto Zardari. He came to Uzbekistan to participate in the meeting of the Council of Foreign Ministers of the Economic Cooperation Organization. This was reported by the "World" news agency of the Ministry of Foreign Affairs of Uzbekistan.
According to the Ministry of Foreign Affairs, the prospects of further development of Uzbekistan-Pakistan strategic partnership were considered in order to effectively implement the agreements reached at the highest level.
Regional political issues, including the situation in Afghanistan, were also discussed. The importance of effective use of the existing potential of cooperation in the field of transport and communication and the activation of economic diplomacy was emphasized.
Let us remind you that President Shavkat Mirziyoyev participated in the plenary session of the "Voice of the Global South" summit held online under the chairmanship of the Prime Minister of the Republic of India Narendra Modi on 12 January of this year, and invited the countries to form an international dialogue group on solving the Afghanistan problem.
Also, at this meeting, the project of building a railway in Uzbekistan through Afghanistan to the Indian Ocean was put forward. This project envisages a "roadmap" for the new transport corridor of Uzbekistan, Afghanistan and Pakistan: Termiz – Mazari-Sharif – Kabul – Peshawar, signed in early 2021. It should connect the European Union and Russia with the countries of Central Asia, as well as India and Southeast Asia.
In addition, during his visit to Surkhandarya region in June 2021, President Shavkat Mirziyoyev praised the construction of the "Mazari-Sharif – Kabul – Peshawar" railway, which can lead Uzbekistan to the sea, and called it the "project of the century." This railway line starts from Termiz, the administrative center of Surkhandarya region.

---