Uzbekistan and the UN sent humanitarian aid to Pakistan
World
−
29 September 2022 visibility2761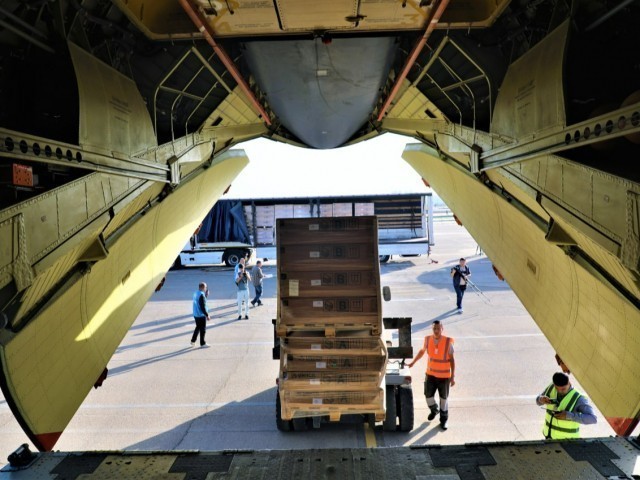 This morning on 29 September, a plane flew from Termez to Karachi with humanitarian assistance provided by the government of Uzbekistan and the office of the United Nations High Commissioner for refugees following the catastrophic floods in Pakistan. This was reported by the administration of the Surkhandarya region.
The delivery of this first joint humanitarian aid was organized by aircraft provided by the Ministry of Defence of Uzbekistan.
Humanitarian assistance includes more than 15 tons of emergency shelter modules for those displaced by the floods.
According to recent data, about 7.6 million Pakistanis have been displaced from their areas of residence as a result of the flooding. Of these, almost 600,000 live in social welfare shelters. The country's officials warn that it may take up to six months for the flood waters in the most affected areas to recede.
Recall that on 1 September, an IL-76 aircraft of the Uzbek Air Force landed at the International airport of Islamabad. It has been entrusted with more than 40 tons of humanitarian assistance provided by Uzbekistan to flood-stricken areas of Pakistan.
---