In Tashkent, the school principal beats the student. An employee of the Department of Internal Affairs is a spectator
Crime
−
20 November visibility12681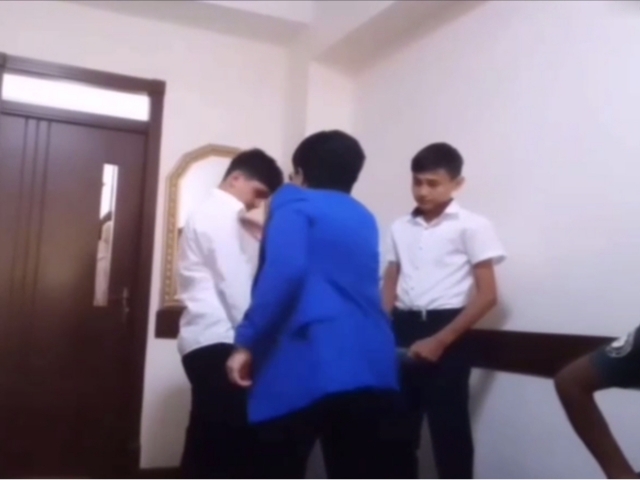 QALAMPIR.UZ received a video showing the principal of school 217 in Tashkent beating a student. The city preschool and school education department gave an official response to the situation.

It is noted that the incident shown in the video took place on September 19 of this year. On this day, students of the 8th "B" class of school 217 A.M. and Sh.I. got into a fight in the classroom. A.M. punched his classmate in the face and injured him.

The school administration found out about this and called the students to the principal's room. School director Y.Sh. Deputy director for traditional and educational affairs G.Kh., inspector psychologist of Chilanzar district, senior lieutenant M.I. in his testimony, he conducted explanatory work with students. While reprimanding the student A.M., the school principal scolded him, beat him and called for order.

As you can see from the video, the inspector is watching the incident while the principal is hitting the student.

In connection with the above situation, a meeting was held with the participation of the deputy governor of the district, the school administration, teachers, employees of the Internal Affairs Department and parents.

At the moment, the incident is being investigated by law enforcement agencies.

"Dear educators! We remind you once again that using violence against students, including insulting and beating them, does not correspond to the ethics of the pedagogue, and punishment measures are prescribed for this in our legislation. "An ugly situation like the one above will only damage the reputation of the pedagogue," the report said.
---