In Tashkent, residents asked for "lights" and started a fight
Crime
−
14 January visibility30236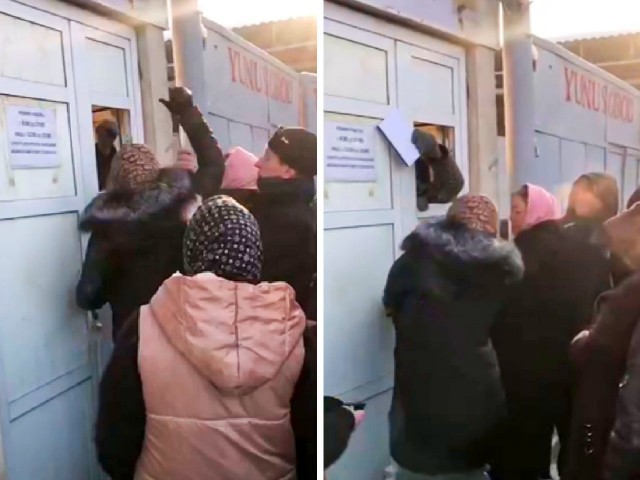 A video showing a quarrel between residents who were gathered at the electric network enterprise, complaining about the power outages in Tashkent, was circulated on social networks. As it can be seen in the footage, people asked the managers of the enterprise why there was no "svet", and the employees of the enterprise did not even open the doors for them.
In order to clarify the situation, when QALAMPIR.UZ contacted Fakhriddin Nuraliyev, the head of the press of the Joint Stock Company "Territorial Electric Networks", it was reported that the incident took place in the 11th district of Yunusabad district of the capital.
It is noted that at the same time in Yunusabad district, issues were being observed in electric networks. This caused "svet" to go out from time to time in the district, resulting in protests.
"Due to severe cold, even the gas pressure has decreased. Due to this, people simply hoped for electricity. However, with the increased loads, there was a disconnection in networks and transformers. Officials arrived at the address and explained the issue to those who gathered. Now people have dispersed," says Fakhriddin Nuraliyev.
It was reported that additional information will be provided regarding the situation.
In addition, there were also power outages in Chilonzor, Uchtepa, Kybrai districts of Tashkent region.

---