A passenger bus caught fire in Tashkent
Crime
−
28 January visibility7899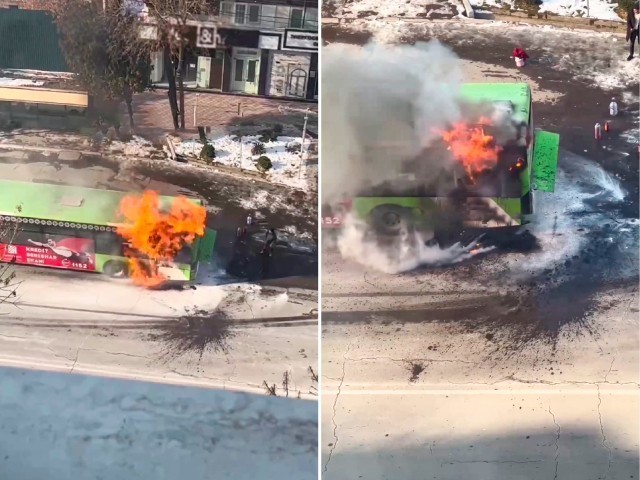 A fire broke out on a passenger bus while it was en route in Tashkent. The Ministry of Emergencies, gave information about the situation, saying that firefighters arrived at the scene in 4 minutes and extinguished the fire.
"Today, 28 January at 10:50 a.m., a fire broke out in a Mercedes-Benz passenger bus that was travelling on Shota Rustaveli Street, Yakkasaray district, "Kushbegi" MFY city FVB received a message. According to the primary information from the driver, a fire broke out in the engine while the bus was returning to the bus station after dropping off the passengers. Accordingly, 1 fire-rescue crew arrived at the scene at 10:54 a.m. and the fire was extinguished at 10:58 a.m.," the report said.
It was added that no one was injured or killed as a result of the incident. The cause of the fire and the amount of material damage are currently being determined.
It should be recalled that a while ago we reported that a bus ran a red light in Samarkand, endangering the lives of pedestrians.
---