Factory workers who organized a protest against the gas cut in Fergana were arrested
Local
−
09 December 2022 visibility42671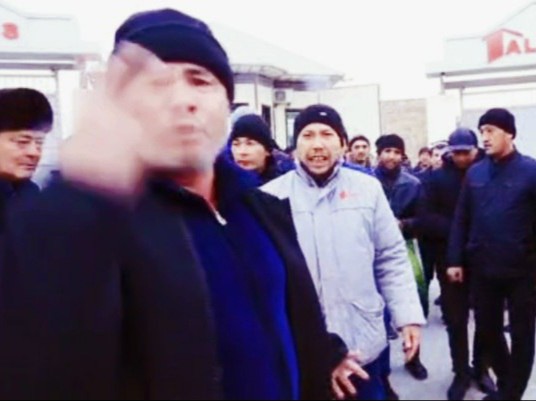 On social networks, there were video messages about the fact that 10 thousand residents lost their jobs as a result of the disconnection of gas from industrial enterprises in Fergana, and they went to the streets asking for gas connection. The Department of Internal Affairs of the Fergana region gave an official response to this situation.
It is known that on 29 November of this year, in order to supply more natural gas to the population, the gypsum production plant "ALBUS" located in Shorsuv Mahalla Citizen's Assembly, Uzbek district, according to the terms of the pre-signed contract, the district gas office disconnected from the gas pipeline.
"On 6 December of this year, 20 workers of the factory misinterpreted the above situation and arbitrarily organized riots against public order," the official statement said.
In connection with this situation, the District Department of Internal Affairs of Uzbekistan applied Article 183 (petty hooliganism) and Article 201 (meetings, rallies, street) of the Code of Administrative Responsibility against a total of 7 workers organizing marches or demonstrations, violating the order of holding) documents were drawn up and submitted to the court.
It is noted that on 07.12.2022, the District Court of Uzbekistan on criminal cases sentenced 1 offender to 10 days and 5-6 days in administrative prison.
---