Mirziyoyev met with Xi Jinping
Local
−
18 May visibility5239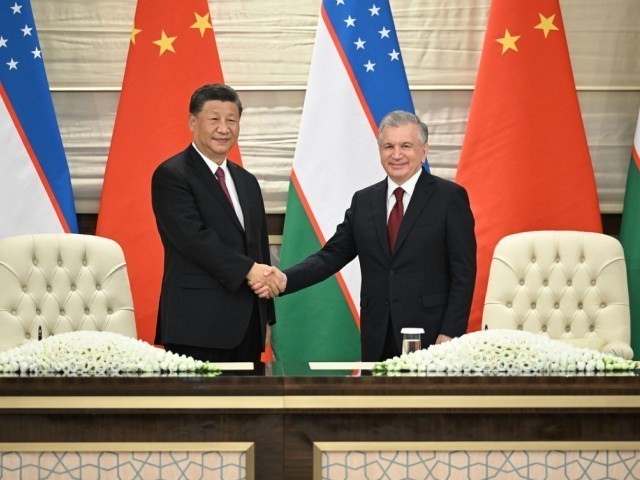 Today, the 18th of May, the President of the People's Republic of China, Xi Jinping, held talks with the President of Uzbekistan, Shavkat Mirziyoyev, in Xi'an, in the northwest of China. This was reported by "China Daily".
It is said that Xi Jinping welcomed Mirziyoyev with a China-Central Asia summit and a state visit to China. He also recalled the state visit to Uzbekistan last September and Mirziyoyev's hospitality.
In addition, Xi Jinping congratulated the President of Uzbekistan on the recent success of the referendum in the country and the adoption of the new Constitution, which fully demonstrated the deep trust and sincere support of the Uzbek people for Mirziyoyev.
"Under your leadership, the reforms and openness implemented in Uzbekistan will have a broader perspective, and we believe that the development of "New Uzbekistan" will bring higher results," Xi Jinping said.
In addition, the President of the People's Republic of China noted that in September of last year, he had jointly announced the implementation of the vision of a community with a common bilateral future and a new description of bilateral relations. He expressed China's readiness to cooperate with Uzbekistan, to deepen cooperation, and establish a China-Uzbekistan community with a common future.
---