Mirziyoyev said what affects food prices
Local
−
23 March visibility9456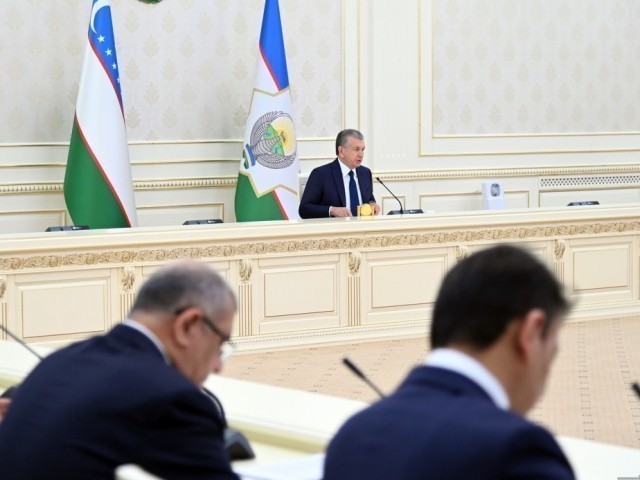 The increased costs of logistics, fertilizer and fuel in export-import services in Uzbekistan have impacted food prices. According to the analysis, this situation will remain the same in 2023 and also in the coming years. It was mentioned today, on 23 March, at the meeting of the video selector, which was held under the chairmanship of the President of Uzbekistan Shavkat Mirziyoyev, in connection with the discussion of the main tasks of increasing food products and effective organization of the spring crop season.
At the meeting, it was noted that in the last two years, the global food inflation has not decreased by 15-20 percent per year, the world prices of vegetable oil, milk and meat are the highest in the last 30 years, and grain products and sugar are the highest in the last 10 years. It was noted that it has risen to the level.
The fact that 200,000 hectares of land has been allocated for the cultivation of food products in our country, 500,000 hectares of additional land has been brought into circulation, serves to maintain the price level in the domestic market and increase exports.
"However, the growing number of our population, the unstable situation in the world, disruptions in logistics are putting greater tasks in front of us in terms of increasing food supply," says Mirziyoyev.
In this regard, it was pointed out that regional and district governors should look for additional opportunities to increase food production and employ people.
---