Mirziyoyev went to the French national training camp
Local
−
22 November 2022 visibility3621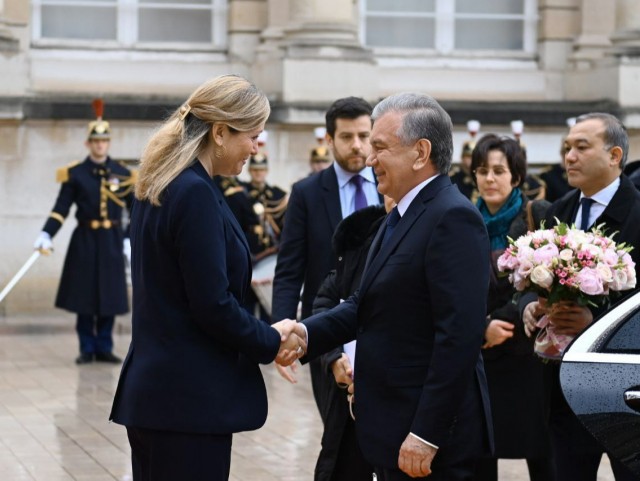 The visit of the President of the Republic of Uzbekistan Shavkat Mirziyoyev to France continues. Today, 22 November, the head of state held a meeting with the chairman of the French National Assembly, Yaël Braun-Pivet at the Bourbon Palace in Paris.
Opinions were exchanged on the deepening of cooperation between the parliaments and the implementation of reforms for the further democratization of social and political life.
The leader of the French National Assembly highly appreciated the progress of large-scale democratic reforms in Uzbekistan, including the development of parliamentarism, the provision and protection of human rights and freedoms, and the promotion of gender equality.
Particular attention was paid to aspects of ensuring gender equality. It is noted that Uzbekistan has achieved great success in this regard, in which women occupy a worthy place in legislative and executive authorities, in entrepreneurship, and in the social sphere.
In September 2022, the 14th summit of women leaders of world parliaments was held for the first time in Uzbekistan. The Tashkent declaration on increasing the role of leading women was adopted.
At the meeting, the main approaches to prepare for the implementation of the constitutional reform, which envisages the abolition of the death penalty, strengthening of human rights guarantees, strengthening of norms on solving environmental problems, and other important provisions, were discussed.
It was agreed to hold meetings of the inter-parliamentary friendship group and strengthen cooperation within the framework of the UN Human Rights Council, the European Parliament, the Inter-Parliamentary Union, and the OSCE Parliamentary Assembly.
At the end of the meeting, President Shavkat Mirziyoyev wrote a note in the Guest of Honor book. He also invited the Chairman of the National Assembly of France to visit Uzbekistan at his convenience.
---