Mirziyoyev Spoke with Erdogan on the Phone
Local
−
15 May visibility9051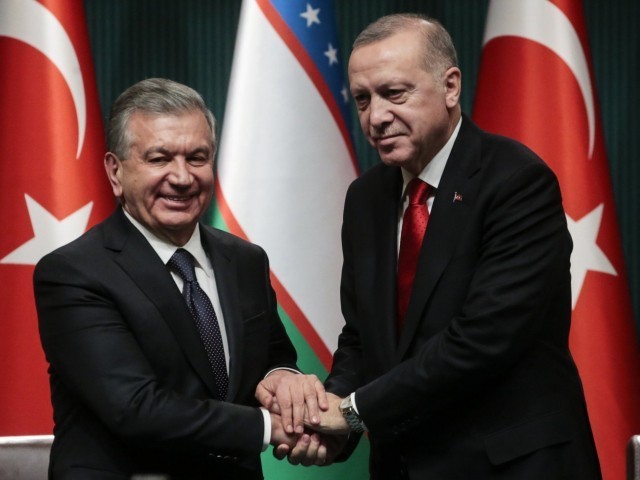 On the 15th of May, the President of the Republic of Uzbekistan, Shavkat Mirziyoyev had a telephone conversation with the President of the Republic of Turkiye, Recep Tayyip Erdogan. The head of state congratulated the leader of Turkey on the successful presidential and parliamentary elections in the country. The majority of voters supported the current President and the Republican Alliance, as indicated by the election results.
It was emphasized that the voting results demonstrate widespread support from the people of Turkey for the political and economic reforms implemented under the leadership of President Recep Tayyip Erdogan. During the conversation, they discussed current issues regarding the further strengthening of the comprehensive strategic partnership and multifaceted cooperative relations between Uzbekistan and Turkey.
The importance of actively working on the agenda for the upcoming meeting of the High-level Strategic Cooperation Council was highlighted. It is worth noting that on the 14th of May, all ballots in Turkey were counted, and the results were announced on the 15th May. According to the results, Recep Tayyip Erdogan received 49.35% of the votes, Kemal Kilichdoroglu received 45%, and Sinan Ogan recived 5.22% of the votes. To secure victory in the first round, a candidate must receive at least 50% of the votes. Therefore, there is a high probability of holding a second round of presidential elections in Turkey, which could take place on the 28th of May this year.
---