An internal affairs officer shot himself in Ferghana
Crime
−
06 December 2022 visibility18591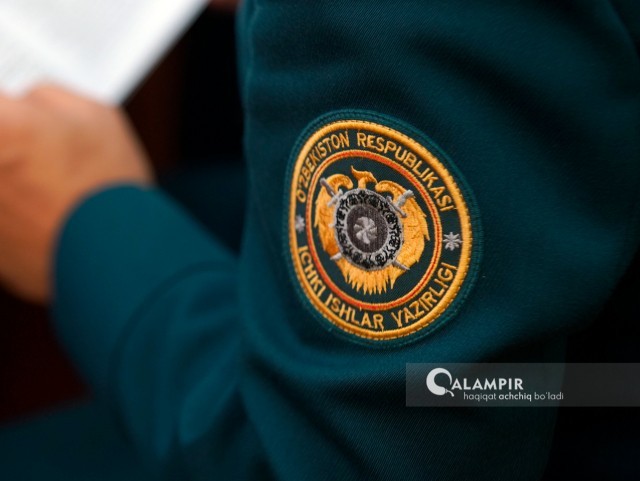 An employee of the internal affairs body shot himself with a service weapon in the Toshloq district of the Fergana region. This was reported by the Regional Department of Internal Affairs.
It is known that the prevention inspector of the Department of Internal Affairs of Toshloq district, senior lieutenant A.U. On 5 December this year, he left the night shift and did not come to the morning briefing held at the District Internal Affairs Department, and it was not possible to contact him.
During the investigation, senior lieutenant A.U. was wounded in the head by a PM service weapon which belonged to him in his Spark car, on the side of the road by the "Katta Fergana" canal, which flows through the area of Besarang village, about 3 km from his residence. He was found in a coma and was immediately hospitalized.
It was found that the employee lost 45 million soms in August of this year using the application of the social network "1xbet" (online gambling), the problem of his debts was solved, he was punished in a disciplinary manner and was under the supervision of the Disciplinary Council under the Department of Internal Affairs of the region.
The situation is currently being investigated by the regional prosecutor's office.
For information, the number of administrative offenses related to gambling in the republic was 1,454 in 2019, and it reached 2,325 in the 6 months of 2022. Crimes related to the organization of these games increased from 55 in 2019 to 90 in 6 months of 2022.
It should be recalled that in November of this year, it was reported that an MIA officer committed suicide with a service weapon in the Khorezm region. Also, in June 2021, an employee of the Post-patrol service and public order maintenance group of the Internal Affairs Department shot himself in Angren, Tashkent region.
---