Mirziyoyev Announces Real Competition in Uzbekistan's Automotive Industry
Local
−
30 May visibility24327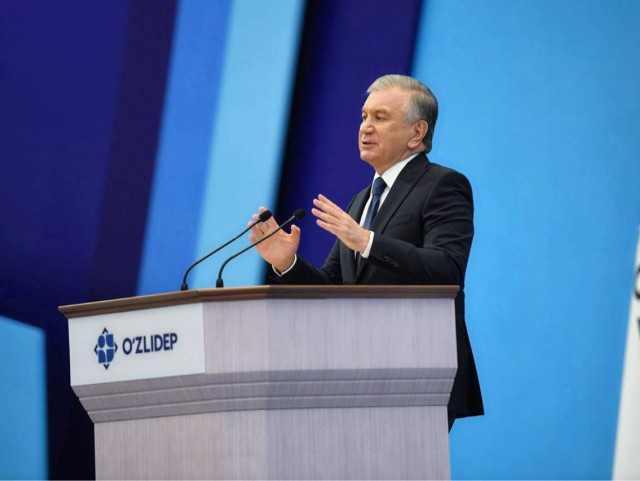 Four prestigious foreign companies are set to launch projects in Uzbekistan, ushering in real competition in the automotive industry and driving the production volume to reach 1 million units per year. Shavkat Mirziyoyev, the Liberal Democratic Party of Uzbekistan's candidate for the presidency of the Republic of Uzbekistan, highlighted these developments in his pre-election program.
According to the program, the industry's value added will be increased from $20 billion to $45 billion, with a target of producing 300,000 electric cars annually.
To support the production of high-value, exportable products, the establishment of the Industrial Development Fund is planned, with an allocated budget of $1 billion.
Additional plans for the coming years include:
• The establishment of special export zones with 50 renowned foreign brands.
• Full implementation of the industrial mortgage system to provide entrepreneurs with ready-made business facilities.
• The establishment of two new industrial zones in each district, creating at least a thousand jobs.
• A target of $5 billion in IT services exports.
The program also outlines plans in the field of road transport, which include:
• A fourfold increase in the number of flights.
• Construction of additional high-speed railways on the Tashkent-Samarkand and Navoi-Bukhara routes.
• Involvement of the private sector in the railway industry, with service quality determined by competitive pricing.
• Modernization of six major airports, resulting in an increase in the number of private airlines to 10.
• Construction of a total of 5,500 kilometers of cement-concrete roads, connecting district centers to every village, with comprehensive coverage of public transport.
• Construction of new highways through private partnerships on the Tashkent-Samarkand and Tashkent-Fergana Valley routes, facilitating improved transportation.
These ambitious plans aim to drive economic growth and enhance transportation infrastructure in Uzbekistan.
---