An American immerses herself in Uzbek journalism at Qalampir.uz
Local
−
07 April 2022 visibility11387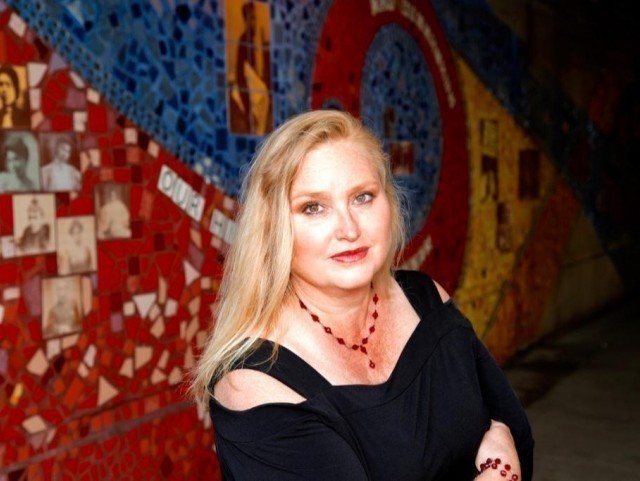 Cheryl L. Reed, an American writer and journalist, an international researcher on media, press, and freedom of speech, started working in QALAMPIR.UZ.
She is currently in Uzbekistan within the framework of a Fulbright Scholarship grant of the US State Department to research and analyze the opportunities and conditions created for the media in Uzbekistan over the past five years, the provision of freedom of the press and speech, and the issue of human rights. During this time, she began working on the English Edition of QALAMPIR.UZ to publish this research. Furthermore, the articles, and analysis will also be published in Uzbek language.
Cheryl L. Reed visited the editorial office of Qalampir.UZ after a series of articles on human rights, press, and freedom of speech was published in this media outlet and met with Qamariddin Shaikhov, founder of QALAMPIR.UZ. The director of QALAMPIR.UZ reported on the attention paid to the media in Uzbekistan in recent years. The leader of the media outlet also stated that the personal will of President Shavkat Mirziyoyev played an important role in bringing journalism to the status of Fourth Authority.
Cheryl L. Reid noted that during her visit to Uzbekistan, she met with more than 20 media representatives and intends to publish her articles on QALAMPIR.UZ.
Cheryl L. Reed is an American writer and journalist. Her journalistic investigations have received numerous awards, including the Goldsmith award of Harvard University, Investigative Journalists and Editors Award etc. She worked as a reporter and editor for the Chicago Sun-Times and other media outlets.
Ms. Reed is the author of the novel «Poison Girls» and the book« Unveiled: The Hidden Lives of Nuns ». Her next novel «Map of my Escape »will be published in March 2023. Visit her website http://cherylreed.com for further information.
QALAMPIR.UZ will soon publish the first article by Cheryl L. Reed on her research in Uzbekistan.
---