Uzbekistan Hydrometeorological Center gave an urgent warning to residents in 9 regions
Interesting
−
17 March visibility12082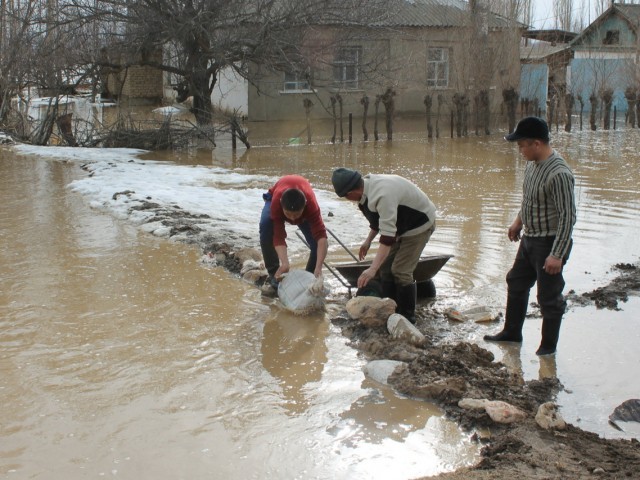 Flood risk has been declared in 9 regions of Uzbekistan. Sherzodkhoja Khabibullayev, general director of the Hydrometeorological Service Center, announced this on his Facebook page.
It is noted that due to heavy rains expected between 18-21 March of the current year, floods may occur in the following mountainous areas of the republic:
in Yakkabog, Dekhkanabad, Chirakchi, Kitab, Shakhrisabz, Kamashi, Guzor districts of the Kashkadarya region;
in Sariasia, Uzun, Oltinsoy, Denov, Boysun, Sherabad, Shurchi, Kumkurgan, and Muzrabat districts of the Surkhandarya region;
in Urgut, Samarkand, Bulungur, Nurabad, Koshrabat, Kattakurgan, Payariq, Jomboy, Ishtikhan districts of Samarkand region;
In the Khatirchi, Navbahor, Nurota, Konimekh, and Karmana districts of the Navoi region;
in Zomin, Bakhmal, Gallaorol, Sharof Rashidov, Forish, and Yangiabad districts of the Jizzakh region;
in Okhangaron, Bustanlyk, Parkent, Piskent, Orta Chirchik, Yukori Chirchik districts and Angren, Almalyk cities of Tashkent region;
Namangan region: in Pop, Kosonsoy, Chortok, Chust, Namangan, Yangikurgan districts;
in Sokh, Shokhimardon, Fergana, and Besharik districts of the Fergana region;
Andijan region: in the districts of Andijan, Asaka, Jalakuduk, Kurgantepa, Pakhtaabad, Izboskan, Khojaabad, Markhamat, and the city of Khonobod.
"Citizens living in mountainous areas, vacationers, and drivers moving in mountainous areas are asked to take precautionary measures," Habibullayev, general director of Uzhydromet said.

---