Uzbek and Kyrgyz officials reach an agreement
Local
−
06 May 2022 visibility7763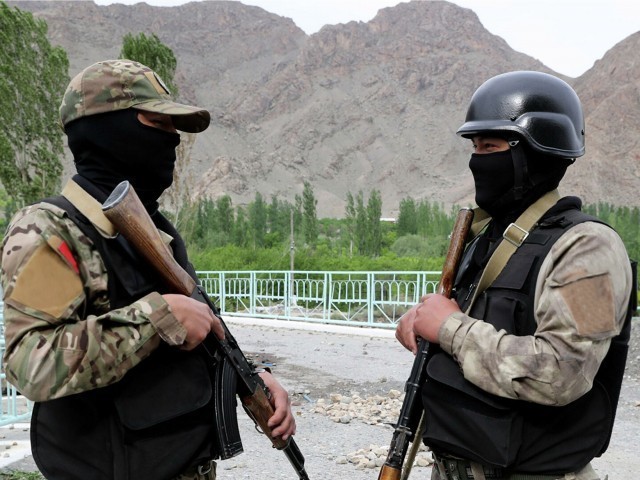 Kyrgyzstan and Uzbekistan have agreed to work together to prevent clashes on the common border zones. This is reported by the press service under the Ministry of Foreign Affairs of Kyrgyzstan.
"On 6 May 2022, Minister of Foreign Affairs of the Kyrgyz Republic Jeyenbek Kulubayev had a telephone conversation with acting Minister of Foreign Affairs of the Republic of Uzbekistan Vladimir Norov. The sides stressed the need for joint efforts to prevent negative consequences in the border zone, as well as for continuing to strengthen and expand Kyrgyz-Uzbek cooperation on the basis of friendship and good-neighborliness,"- the report says.
It was noted that during the meeting foreign ministers discussed topical issues of Kyrgyz-Uzbek relations, exchanged views on international and regional issues, and contrasted the observations on the future foreign policy dialogues at a high level, including the organization of cooperation.
Earlier, the border control service of Kyrgyzstan reported that Uzbek border guards had wounded three Kyrgyz citizens on the border with Kyrgyzstan, as a result they later died.
According to the report of the State Security Service of Uzbekistan, yesterday, 5 May, a group of people crossed the Uzbek-Kyrgyz State border in the village of Aktom, Yangikurgan district of Namangan province. It was revealed that the smugglers were carrying a large quantity of inventories from Uzbekistan to Kyrgyzstan. The Uzbek border guards had taken appropriate measures to prevent this violation.
When apprehending the violators of the state border, a group of violators resisted the military servicemen, they used force to inflict injuries to border guards and attempted to acquire weapons.
In this case, the military were compelled to use firearms in accordance with the established law. Following this, three people were injured and their accomplices took them to Kyrgyzstan.
---