Uzbekistan sent humanitarian aid to Afghanistan
Local
−
19 April visibility5588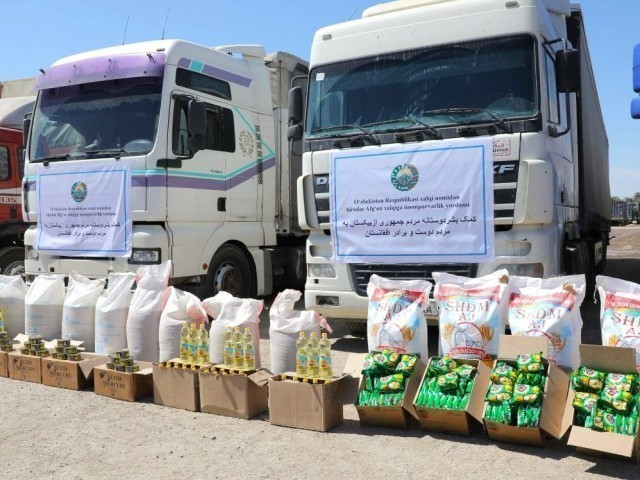 Humanitarian aid was sent from Uzbekistan to Afghanistan. This was reported by the administration of Surkhandarya region.
It is noted that the convoy of humanitarian goods carrying more than 185 tons of food products for Afghanistan was delivered to the city of Hayraton in the north of the Balkh region of the country. This humanitarian aid was sent based on the order of President Shavkat Mirziyoyev.
The Humanitarian aid includes 48 tons of flour, 48 tons of wheat, 15.7 tons of vegetable oil, 10,020 canned meat products (tushyonka), 22 tons of pasta, 24 tons of sugar, and 100,000 portions of fast food.
In this regard, a ceremony of handing over humanitarian aid was held in the territory of the Astras company in Hayraton with the participation of several officials.
Also, with the participation of the officials of the two countries, negotiations were held on the development of mutual trade-economic and humanitarian cooperation of the regions.
"Afghan officials, who participated in the event, expressed their gratitude to the people of Uzbekistan for such practical assistance during the holy month of Ramadan," said the Hokimat's message.
---