Umarov persuades Erdogan and his son-in-law to hold "Technofest" in Uzbekistan
Tech News
−
05 September 2022 visibility17244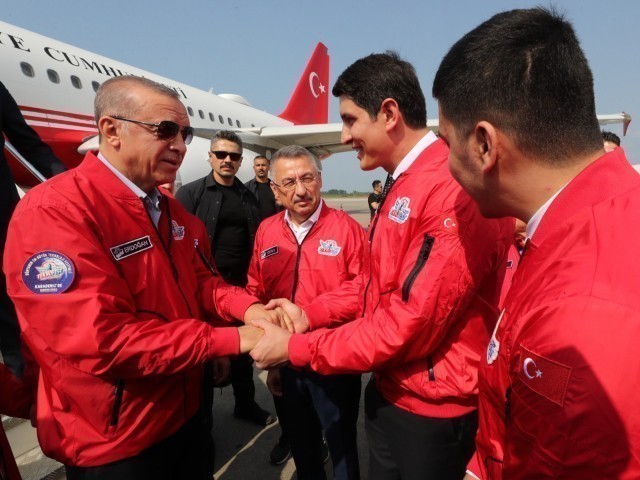 In Uzbekistan, as in Turkey previously, the festival of aeronautics and technology "Technofest" will be held. The Director of the agency for Youth Affairs, Alisher Sadullayev stated this on his Instagram page.
It is known that the festival "Technofest Aero & Tech 2022" was held in Samsun, Turkey, from 30 August to 4 September of the current year. As always, high-level technologies and works in the aerospace industry were presented here. There was also a presentation of a new supersonic unmanned aerial vehicle "Kizilelma" of the "Baykar Makina" company. This is the new generation of Akinci and Bayraktar drones.
The president of the Republic of Turkey Recep Tayyip Erdoğan also took part in the festival. The Uzbekistan Pavillion was also built here. The president's younger brother-in-law, first Deputy Head of the president's Security Service Otabek Umarov, and Director of the Agency for Youth Affairs Alisher Sadullayev, also participated on behalf of Uzbekistan.
During negotiations with President Recep Tayyip Erdogan of the Republic of Turkey and the founder of "Baykar Makina," Selcuk Bayraktar, it was agreed to hold a festival of aeronautics and technologies called "Technofest" in 2024 in Uzbekistan.
"We held talks with the president of the Republic of Turkey Recep Tayyip Erdogan and founder of the company "Baykar Makina" Selcuk Bayraktar about holding a large-scale festival in 2024 in Uzbekistan, similar to "Technofest", in the field of technology, aviation, and space, " - Alisher Sadullaev said.
For reference, the producer of "Bayraktar" is the father of the son in-law of the president of the Republic of Turkey Recep Tayyip Erdoğan. The original author of the aircraft is his son in-law, Selcuk Bayraktar.
The festival was first organized in 2018. In 2019, Technofest, which was attended by 1.7 million personal visitors from foreign countries and many more interested persons, became the world's largest aviation exhibition that year.
"Technofest" serves as an ideal platform for demonstration of ground and air capabilities of the air forces of many countries, along with competitions between students of different countries and a performance of defense technologies.
---