Shavkat Mirziyoyev congratulates Emomali Rahmon on his anniversary
Local
−
05 October 2022 visibility4487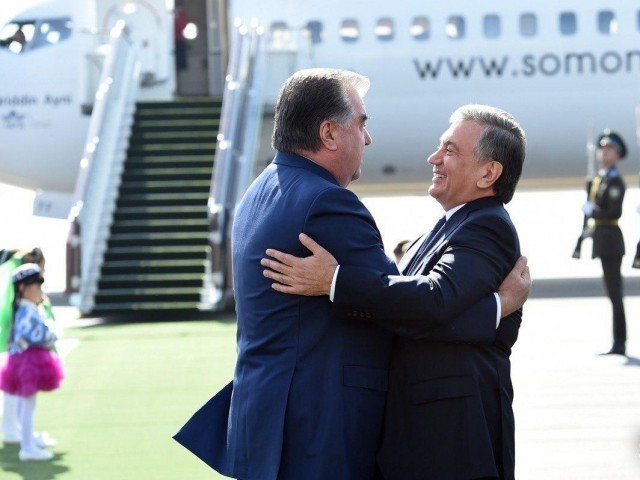 President of Uzbekistan Shavkat Mirziyoyev sent a telegram of congratulations to the President of Tajikistan Emomali Rahmon on his 70th birthday.
"It is my sincere pleasure to convey to Your Excellency our sincere congratulations and best wishes on the occasion of your 70th birthday.

We know you as a well-known statesman of modern Tajikistan, a great son of his people, and a true leader who works with great perseverance for the sake of peace and prosperity of your country," – the congratulatory telegram said.
Shavkat Mirziyoyev noted that as a result of the far-sighted and rational policy of Emomali Rahmon, the standard of living of people has improved, Tajikistan has achieved significant successes in all spheres, and the authority of the state in the international arena has increased.
"In recent years, visits at the highest level, our active dialogue, based on the principles of mutual respect and support, have brought the strategic partnership relationship to a completely new level - alliances.
Undoubtedly, thanks to our firm political will and joint efforts, the multifaceted relations between Uzbekistan and Tajikistan will continue to develop in the spirit of eternal friendship, mutual trust, and good-neighborliness in all spheres", - said in a telegram from the President of the Republic of Uzbekistan.
President Mirziyoyev once again sincerely congratulated Emomali Rahmon on this unforgettable day of his life - a glorious anniversary. He wished him good health, family happiness, and great success in responsible state work, and the fraternal people of Tajikistan - peace, calm and constant development.
---