Russia and Uzbekistan will always be together – Shavkat Mirziyoyev 
Local
−
22 March visibility15231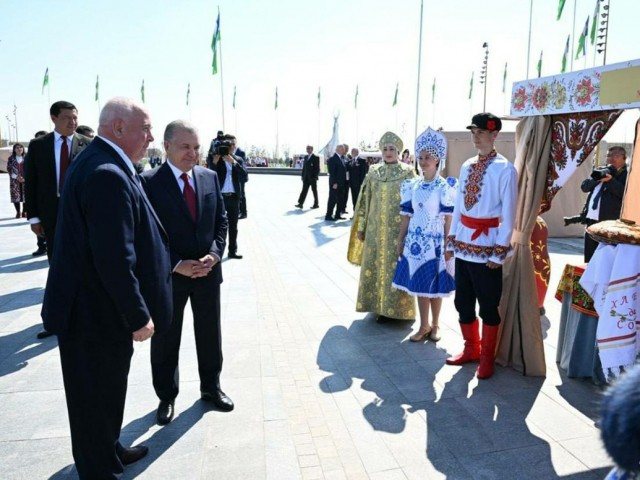 Yesterday, on 21 March, the President of the Republic of Uzbekistan Shavkat Mirziyoyev took part in a solemn ceremony dedicated to the Navruz holiday in the "New Uzbekistan" park. The event was broadcast live on the Uzbekistan 24 TV channel.
According to the press service of the head of state, after the holiday celebrations, Shavkat Mirziyoyev visited the exhibitions of national cultural centers of Kazakh, Kyrgyz, Turkish, Azerbaijani, German, Tatar, Ukrainian, Russian and other nations.
When the president came to the exhibition of the Russian cultural center, he was greeted with a song about the friendship between Uzbekistan and Russia. Congratulating the representatives of the center, Shavkat Mirziyoyev said that it is a great achievement that the two peoples live peacefully.
"The song correctly says: Russia and Uzbekistan – they have always been together and always will be. We were together in the most difficult times and we will be together," said the President.
Before that, he talked with its representatives at the exhibition of the Ukrainian cultural center located next to the exhibition of the Russian cultural center. There, the song "Pidmanula" was sung to Mirziyoyev.
---