Norin is trending.  A photo of the first lady preparing food with her son-in-law was released
Local
−
25 September 2022 visibility32341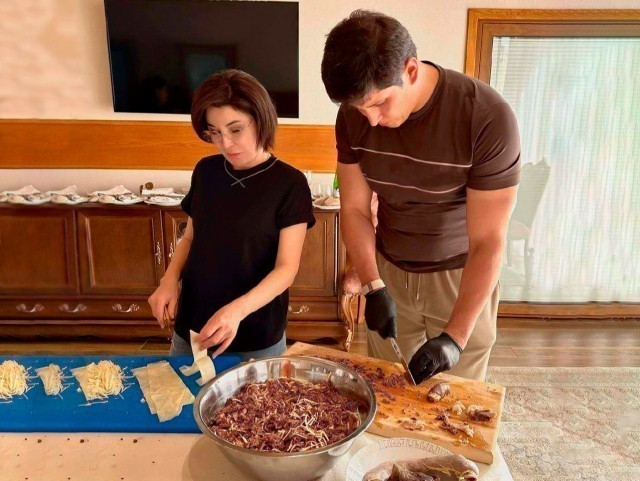 Shahnoza Mirziyoyeva, the youngest daughter of the President of the Republic of Uzbekistan, Shavkat Mirziyoyev, published a photo of the first lady of Uzbekistan, Ziroat Mirziyoyeva, preparing norin. She posted the photo on her Instagram page.
"The best day off for me is the time I spend with my family. We don't get to meet often, but when schedules and plans come together, it's always a special moment. It's about warmth. Today we baked norin. My mom and I love to cook together, and today we're in an extended group in the kitchen! Rania is also helping her father in this process. In my opinion, it seems to be more of a disaster, but I will not interfere," said the President's daughter.
The photo shows Ziroat Mirziyoyeva being helped by her son-in-law Otabek Umarov.
"Our national dishes, filled with the aura of home and coziness, are always connected with the warm evenings we share with our loved ones," says the younger Mirziyoyeva.
At the same time, this photo trended on social networks, and it became the main topic. Even before that, the daughters of President Mirziyoyev posted pictures on the network showing their father cooking soup on the oven and their mother preparing kulchatoy (bread).
---