Mirziyoyev is participating in the session of the Regional Council of People's Deputies in Navoi
Local
−
25 November 2022 visibility5262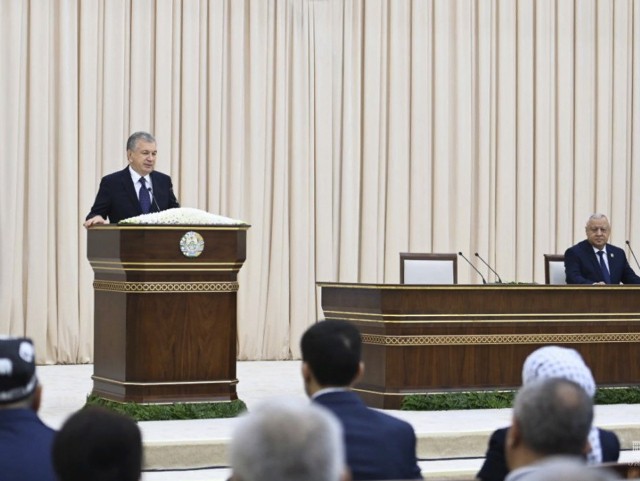 President Shavkat Mirziyoyev is participating in the session of the Regional Council of People's Deputies in Navoi. Sherzod Asadov, the press secretary of the President, gave information about this.
During the session, it was noted that large industrial projects worth 2 billion US dollars have been launched in Navoi over the last three years. As a result, more than 10,000 new jobs were created, an additional 1 trillion soms of tax revenue and 100 million dollars worth of exports were achieved.
It is noted that 3 million tons of gold-rich ore are mined per year from the "Balpan-tog" and "Tomdi-bulok" mines, which have recently been put into operation.
Also, a $130 million project to expand the Turbay mine is expected to be launched at the Navoi Mining and Metallurgical Combine. A $275 million gold processing project is underway at the Pistali mine.
In addition, a 35-million-dollar potassium nitrate production project is being launched in Karmana, and a 10-million-dollar construction materials production project is being launched in Kiziltepa. At the same time, a $70 million phosphorite production project is being implemented in Tomdi.
It was reported at the session that the implementation of projects worth 140 million dollars of potassium sulfate, polyacrylic fiber, and dry kyanite salt is planned for next year.
---