Mirziyoyev went to an enterprise that cooperates with famous brands
Local
−
03 February visibility11910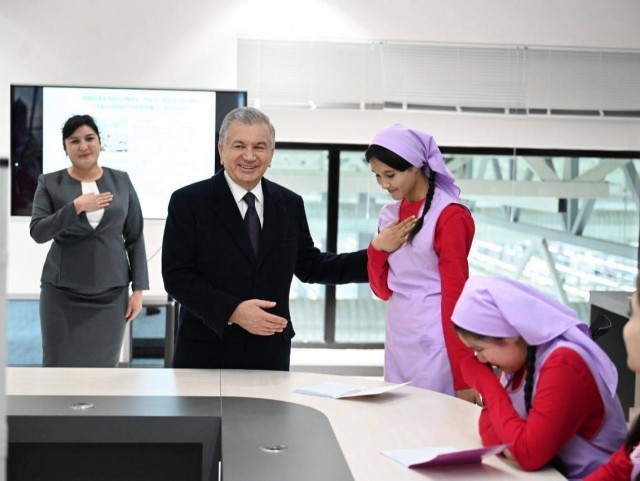 Today, 3 February, President Shavkat Mirziyoyev visited a textile enterprise in the Davlatabad district during his visit to the Namangan region. This was reported by the Presidential Press Service.
It is noted that this textile enterprise was recently opened and has established cooperation with several world-famous brands. The cost of the project is 20 million dollars, due to which a huge facility was built and modern equipment was brought from Germany and Turkey. About a thousand jobs have been created at the enterprise.
The enterprise can produce 1 million suits and trousers per year. It is planned to export 15 million dollars this year.
During the visit, the head of state emphasized the need to always find a market before releasing a product, and to bring in world brands.
The president inspected the work process and highly appreciated the quality of the products and the export potential. A training center for training young people was also established at this enterprise.
It should be recalled that President Shavkat Mirziyoyev visited the Andijan region on 1 February of this year, and on 2 February he got acquainted with the activities of several enterprises in the Fergana region.
---