Part of the wall of «Safed toda" mosque in Margilan collapsed
Art & Culture
−
14 March 2022 visibility6448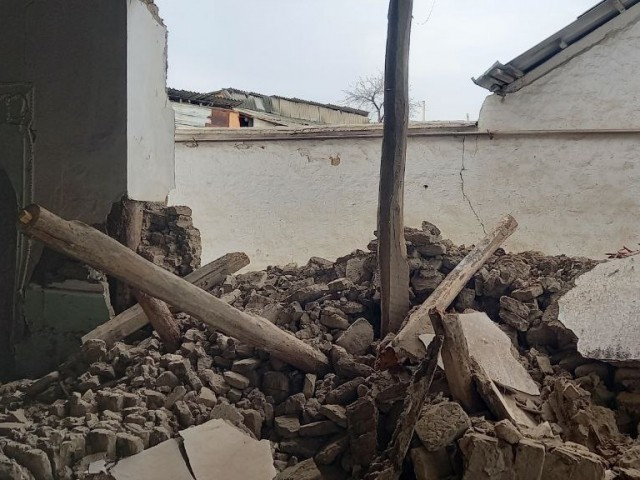 In the city of Margilan in the Fergana region, part of the wall of the mosque "Safed toda" located in the territory of neighborhood citizens' meeting «Guravel» collapsed following a few days of rain. Fergana Regional Department of Cultural Heritage reported this.

The staff of the Fergana regional department of cultural heritage have established a working group to deal with this issue.
Officials are reportedly inspecting the mosque and taking steps to preserve the rest.

"Safed toda" mosque was built in the 19th century. It is included in the "National list of real estate of material and cultural heritage", approved by the Cabinet of Ministers on October 4, 2019, No. 846. The memorial was added on the list of objects to be restored at the expense of the republican budget allocated for the repair of cultural heritage sites in 2022.

Earlier we reported that because of the bad weather, part of the fortress wall in Bukhara collapsed.

---