All resources are being used to ensure energy independence of the country - Presidential Administration
Local
−
17 March visibility4161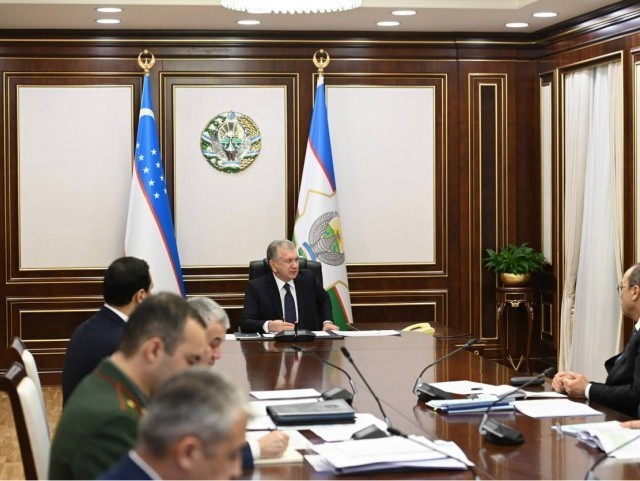 It is planned to build 3 hydroelectric power stations with 23 megawatts on the "Katta Andijon" canal and one hydroelectric power station with 16 megawatts on the Topalang river. This was discussed today, March 17, in the attendance of the President of the Republic of Uzbekistan Shavkat Mirziyoyev at a meeting dedicated to the implementation of tasks on increasing renewable energy sources.
According to the press service under the President's Office, all resources are being used to ensure the energy independence of the country. In particular, the potential of hydropower has a great place in this. Another important aspect is that we can get stable energy day and night at such stations.
"In recent years, 15 new hydroelectric power stations have been put into operation, 12 have been modernized, and additional 260 Megawatt capacities have been created. Today, the hydropower capacity has reached 2.1 thousand megawatts, and 6.5 billion kilowatt-hours of electricity are produced per year.
At the same time, the possibility of increasing the hydropower capacity by 1,000 megawatts and building 58 micro hydroelectric power stations with 38 megawatts with the participation of the private sector has been calculated.
At the meeting, a report was given on the work being done in this regard. This year, it was announced that at least 7 billion kilowatt-hours of electricity will be produced by the joint-stock company "Uzbekhydroenergo".
Officials were given instructions on the design of 36 medium and large hydroelectric power plants in the identified areas on the Pskom, Norin, and Topalang rivers.
It is noted that with the participation of the private sector, 26 micro hydroelectric power stations with a capacity of 9 megawatts will be built.
Issues related to the construction of 3 23 Megawatt hydroelectric power stations on the "Katta Andijon" channel and one 16 Megawatt hydroelectric power station on the Topalang river were considered.
This year, it is planned to install 1.7 thousand Megawatt solar panels in the houses of entrepreneurs, the social sector, and residents. Active work on this has started in the regions.
In particular, it was noted that 62 megawatts of solar panels were installed in the social sector, 23 megawatts by entrepreneurs, and 20 megawatts in private households.
At the meeting, it was emphasized that it is necessary to accelerate work in this regard, to support proposals and initiatives of entrepreneurs on the development of "green energy".

---