What benefits will the construction of the China-Kyrgyzstan-Uzbekistan railway provide to Uzbekistan?
Business
−
12 October 2022 visibility15927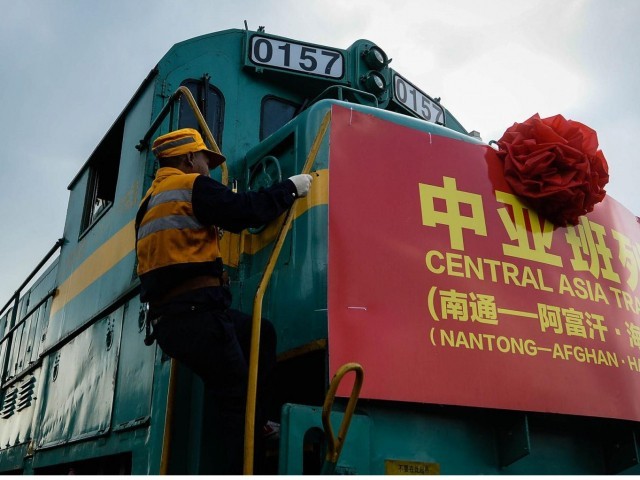 The construction of the China-Kyrgyzstan-Uzbekistan railway leading to the Caspian Sea will increase the volume of trade and reduce freight costs in the region. This opinion was expressed by the President of Azerbaijan Ilhom Aliyev in a press statement yesterday, 11 October, after the meeting with his Kyrgyz counterpart Sadir Japarov in Bishkek.
"With the construction and commissioning of the new China-Kyrgyzstan-Uzbekistan-Caspian railway, there will be opportunities to increase the volume of trade and reduce the cost of transporting goods. We congratulate our brother Kyrgyzstan, as well as other partner countries, on the launch of this important project," said Aliyev.
At the meeting with the delegations of the two countries, the President of Azerbaijan said that this railway is part of the Middle Corridor or Trans-Caspian international transport route, which passes through China, Kazakhstan, the Caspian Sea, Azerbaijan, Georgia, and Turkey, and then passes to European countries.
According to him, Azerbaijan already has a wide transport infrastructure - railway, road, and air it also has the opportunity to enter the European markets.
"The main thing is that all the projects in your region and the Western Caspian region should be synchronized so that we can plan to expand the port's capacity," he said.
In this regard, Aliyev announced plans to expand the cargo transportation capacity of the Alyat seaport in Azerbaijan from 15 million tons to 25 million tons.
"There were such plans from the beginning, but we looked at it as a distant future. But today, on some days, there are even traffic jams at the port, because the volume of cargo is growing rapidly," said the head of state.
In September 2022, Kyrgyzstan, China, and Uzbekistan signed an agreement on cooperation in railway construction. According to the press service of the President of Kyrgyzstan, the new China-Kyrgyzstan-Uzbekistan railway corridor will become the southern branch of the Eurasian continental bridge and connect Southeast, West Asia, and the Middle East. open the way to markets. This route provides cargo delivery from China to Kyrgyzstan, as well as to the countries of Central Asia and the Middle East, including Turkey, and then to the EU countries.
---